Final Fantasy VII Remake Leaks Allow Some to Play Game Early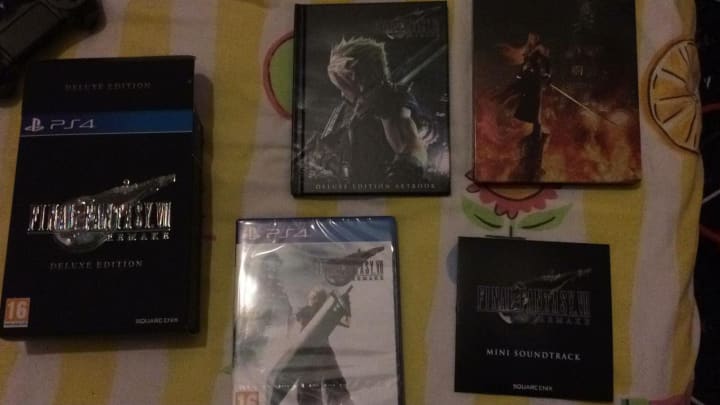 The Deluxe Edition of Final Fantasy VII Remake leaks early. / Photo by NateLo22
Final Fantasy VII Remake Leaks ahead of its April 10 release. Some users on reddit have reported they have received physical copies of the game early.
Final Fantasy VII Remake Leaks
Reddit user Natelo22 somehow obtained a deluxe edition copy before release. Some have speculated that the early copies being sent out is due to supply chain restructuring during the COVID-19 pandemic. Despite assertions that he would not leak parts of the story or the game, the original image was taken down by moderators at the FFVIIRemake subreddit.
In other leaks, the US back cover was revealed early, likely part of the previous deluxe edition leak. The back cover confirms the game's size, clocking in at 100 GB over two discs. Multiple discs are uncommon these days, and even more so on Playstation.
The allegedly leaked back cover shows the game's massive size. / Photo by CoolJPStuff on Reddit
Finaly Fantasy VII Remake isn't even the entire story, as Square Enix previously stated that the Remake would span several games in order to better explore concepts that were lacking in the original. The remake will take place mostly in Midgar, and if 100 GB over two discs is anything to go by, we'll see an entire side to Final Fantasy VII we've never experienced before.
Final Fantasy VII Remake releases April 10 for PS4.