Top Games
Final Fantasy XIV Patch 6.2 Buried Memory Coming Late August: Early Patch Notes Detailed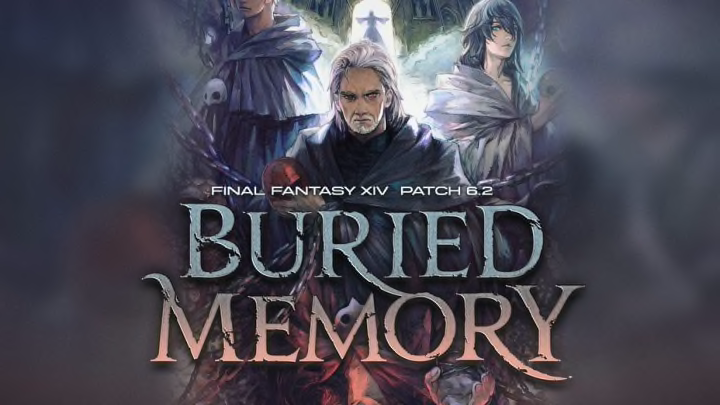 Image courtesy of Square Enix
Square Enix have announced that Final Fantasy XIV's latest patch, 6.2, will be launching late August.
Final Fantasy XIV 6.2 — Buried Memory, is the next upcoming patch heading to the MMORPG. This patch follows 6.1 Newfound Adventure and adds in a variety of new features, Main Scenario quests, and much more. Square Enix have yet to release the full patch notes for this update, with plans for it to be rolled out late August.
Once released, the full patch notes will no doubt be extensive. Thankfully, the studio has revealed an early breakdown of some of the highlights set to arrive in Patch 6.2. Here's what you need to know.
Final Fantasy XIV 6.2 Buried Memory: Early Patch Notes
The following features have been confirmed as arriving when Patch 6.2 rolls out later this month:
New Main Scenario Quests
New High-end Raid - Pandæmonium: Abyssos
Island Sanctuary
New Dungeon - The Fell Court of Troia
New Trial
The First Variant Dungeon - The Sil'dihn Subterrane (Patch 6.25)
The First Criterion Dungeons - Another Sil'dihn Subterrane and Another Sil'dihn Subterrane (Savage) (Patch 6.25)
New Unreal Trial - Containment Bay S1T7
Main Scenario Revisions
Tataru's Grand Endeavor
Somehow Further Hildibrand Adventures (Patch 6.25)
New Weapon Enhancement Quests - Manderville Weapons (Patch 6.25)
New Tribe Quests - The Omicrons (Patch 6.25)
Adventurer Plates (Official Release)
Allagan Tomestones of Causality
New Crafting Recipes
New Mounts, Minions, and Emotes
New Fashion Accessories
As revealed on the patch's official website, there are even more features to come when the update launches.