Top Games
Final Fantasy XV Director Has New JRPG in the Works, Reveal Coming 2022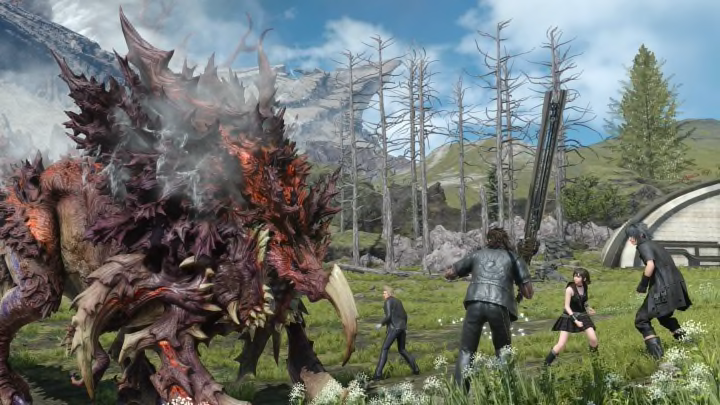 Image courtesy of Square Enix
Hajime Tabata, Director behind Final Fantasy XV, has revealed that information surrounding his next JRPG will be announced next year.
Tabata took over as Director of Final Fantasy XV from Tetsuya Nomura, who went on to help direct Final Fantasy VII: Remake following his departure. Having held crucial roles in some of the franchise's spin-off titled, Tabata left Square Enix in 2018 and started his own company JP Games, Inc.
In an interview with 4gamer.net, Tabata was asked what his aspirations were for 2022 to which he replied, "It looks like we'll be able to unveil the RPG under development later this year."
"The goal for 2022 is to expand the game business and the metaverse business to power up the company."
Final Fantasy XV ushered in a new look for the long-running franchise. Not only did the game bring an open-world environment to the series, but once again reshuffled the combat system. The action-based system takes place in real-time and, rather than switching to a separate environment for battles, occurs within the current environment. Players can switch Noctis' weapons on the fly, perform Warp Strikes, and pair up attacks with companions for some powerful Link-strikes.
The overall feel of the installment was distinctively different to that of some of the earlier entries, shifting away from more turn-based combat. The game also takes a step away from full manual control of your party, with companions instead largely being AI controlled.
Final Fantasy XV Director Has New JRPG in the Works, Reveal Coming 2022
So far, little has been revealed about JP Games' upcoming project. Previously the company created The Pegasus Dream Tour, an official Paralympics app launched in June this year. The game was a free RPG themed around the 2020 Summer Paralympics. However, following the expiration of the official Paralympic licence agreement with the IPC, the game will be ending its services on Jan. 31, 2022.
With the likes of Final Fantasy XV, Final Fantasy Type-0, and Crisis Core: Final Fantasy VII under his belt, the next JRPG to come from Hajime Tabata will certainly be one to keep an eye on.