Pokemon GO
First Cards Revealed From Pokémon GO Expansion to Pokémon TCG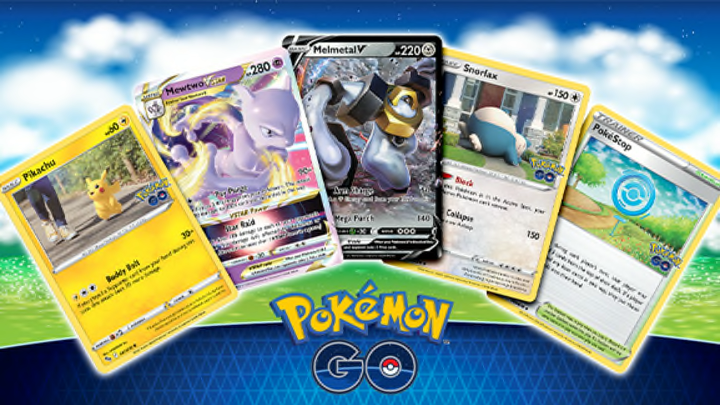 Image courtesy of The Pokémon Company
The Pokémon GO expansion to the Pokémon Trading Card Game has been confirmed and the first cards are officially showcased on The Pokémon Company's website. The two iconic parts of the franchise will be crossing over for the first time with the introduction of the expansion into Pokémon TCG. In the announcement posted online, it was confirmed that this expansion will hit stores July 1, which will surely bring out the young kids starting their Pokémon journey and the hardcore collectors alike.
In the teased cards, we can see Pokémon GO specific features entering the game, with a PokéStop Stadium card among the handful showcased, while Supporter cards for Candela, Spark, and Blanche (the heads of Teams Valor, Spark, and Mystic) were teased as well. Additionally, there are some beautifully illustrated cards of familiar Pokémon in the style of Pokémon GO, with Pikachu walking by its trainer's side, Snorlax asleep in front of a house, and Blissey defending a Pokémon GO gym. Some of the moves on the card seem to be mildly inspired by the Pokémon GO gameplay as well, highlighted by the Pikachu's Buddy Bolt move.
Two powerhouses to add to your deck in this expansion were also showcased, in Mewtwo V Star, and Melmetal V. These two Pokémon have beautiful full card illustrations, and will surely be two of the most sought after cards of this promotion.