Florin Warzone Blueprint: How to Get the M4A1 Blueprint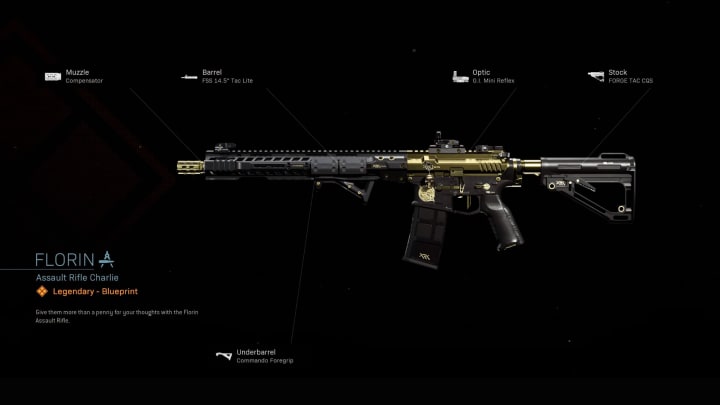 Photo by Infinity Ward via GamesAtlas
Florin Warzone Blueprint is an M4A1 variant that can be used in Warzone and Modern Warfare. Here's what you need to do to attain it, and what you should know to find out if it's the right blueprint for you.
Blueprints can be helpful to players when they want to use a gun, but aren't a high enough level to access it yet. They also help when a player's weapon level isn't high enough for certain attachments because the blueprint will allow players to use attachments they have not unlocked yet.
Florin Warzone Blueprint: How to Get the M4A1 Blueprint
You can purchase the Florin Blueprint from the COD store for 1,600 COD points as a part of the Executive Armory V bundle. It is one of the three legendary weapon blueprints in the bundle, but players who purchase the bundle will also receive a rare weapon charm and sticker. The Florin Blueprint uses five attachments and no perk:
Muzzle: Compensator
Barrel: FSS 14.5" Tac Lite
Optic: G.I. Mini Reflex
Stock: FORGE TAC CQS
Underbarrel: Commando Foregrip
This specific attachment setup will increase the accuracy significantly as well as slightly improving mobility and control. These attachments together don't weaken many gun stats at all except for a tiny loss of range. Another popular M4A1 blueprint currently available is the Soulful Wanderer.