Flying Grenade Launcher Shot Secures Warzone Victory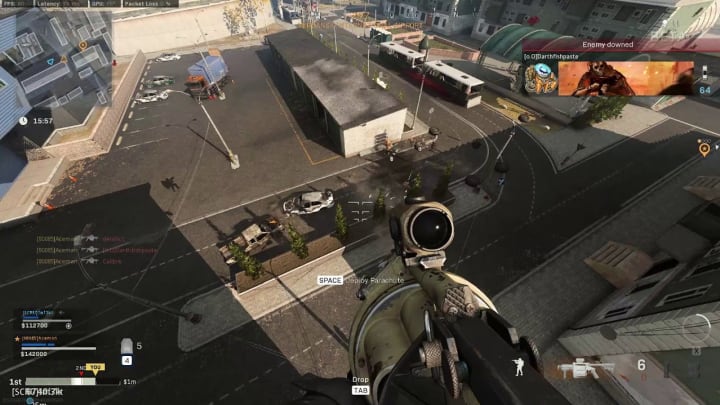 A Warzone player pulled off a super-hero play when they eliminated their final opponent in mid-air / Photo courtesy of Activision
A Warzone player pulled off a super-hero play when he eliminated the final opponent in mid-air.
Season 6 of Call of Duty: Warzone is now live, with lots of new map changes as well as the addition of a Subway System it promises to be an exciting season. Also announced by Activision is the first seasonal event for Modern Warfare. The Haunting, as it's titled will start Oct. 20 and run for a brief time period.
Getting a jump on Season 6, Warzone player and Reddit user u/Ifr0stv pulled off an unbelievable play to get the win in Verdansk. Seeming to be in a bad position backed up against a cliff, the zone was closing in and his opponents had the high ground, reigning down fire and explosives.
Flying Grenade Launcher Shot Secures Warzone Victory
Smartly waiting for one of the opponents to first parachute off the cliff, Ifr0stv was able to knock one of the two with the grenade launcher before taking flight. The zone was closing in and he had nowhere else to go, so he chanced it and jumped.
In mid-air he was able to blast the final opponent with the grenade launcher, a one-shot-kill ensuring the victory. This was an unbelievable play and certainly one for the highlight reel.