Flying Reinhardt Blocks Deadeye in Mid-Air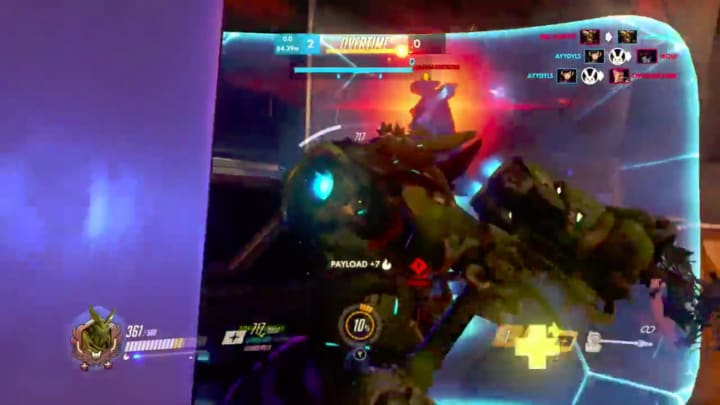 This Reinhardt managed to be launched into the air just in time to block a Deadeye / Courtesy of Blizzard Entertainment
Little terrifies like an enemy McCree on the high ground. Without a way to knock the cowboy from his perch, he can safely rain deadly gunfire on you and your teammates, and as a tank like Reinhardt there's almost nothing you can do. If you hear that famous voice line — "It's high noon!" — you can generally kiss your push goodbye.
But there are exceptions. This clip, posted to the Overwatch subreddit Wednesday by u/jbrem18, shows one very particular way Reinhardts can save their teammates from instant death by six-gun.
In the midst of an overtime push to the last point of Watchpoint: Gibraltar, jbrem18 hears those terrifying words from above and behind. They turn to see McCree far out of reach, glowing with the destructive force of his active ultimate. By rights, this fight should already be over.
Instead, the enemy Junkrat accidentally launches jbrem18 into the air with a Concussion Mine, allowing them to whip their shield up into the McCree's just as he pulls the trigger on the Deadeye. Every shot lands directly, ineffectually, in jbrem18's shield, saving his team from instant death.
Tragedy avoided, jbrem18 turns around and charges the Junkrat for his trouble, smashing him and putting his team at significant player advantage.