Top Games
FNAF: Security Breach Player Translates Binary Code Segments Found In-Game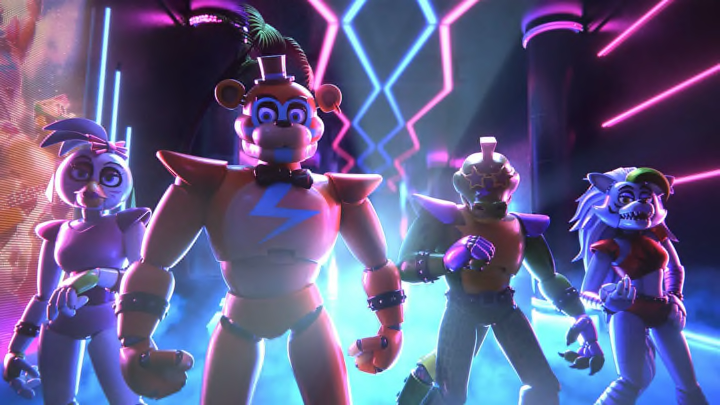 A few notes made up of 1s and 0s are able to be found in FNAF: Security Breach, prompting players to find their meaning. / Steel Wool Studios
A few notes made up of 1s and 0s are able to be found in FNAF: Security Breach, prompting players to find their meaning.
As it turns out, these codes are written in a computer language known as Binary. For those unaware, Binary Code is a term that refers to any computing language made up of two signifiers—often denoted with "1" and "0." This is where the "Binary" reference comes from.
Binary Code "strings" are made up of eight of these signifiers called "bits." Eight bits equal one byte—which should sound familiar to anyone used to installing their own software. Different bit combinations can represent up to 256 values including letters and numbers. Fortunately, each string's value can be translated using the standard American Standard Code for Information Interchange (ASCII) table.
Other similar languages include Octal, Decimal, and Hexadecimal—with each name alluding to the number of signifiers they use from eight to 16, respectively. These are often displayed on the ASCII table, as well.
FNAF: Security Breach Binary Code Segments Translated
Reddit user NikIsHere_ posted the notes and their translations to the official Five Nights at Freddy's subreddit board on Sunday, Dec. 19. We've broken down each note into its individual strings and meanings, below.
Note #1
There are eight strings in this note which means its translation will include eight values. These are:
01110111: w
01101000: h
01111001: y
00100000: [space]
01101001: i
01110011: s
00100000: [space]
01101001: i
The full translation is "why is i" in lowercase letters.
Note #2
There are four strings in this note, translating to four values:
01101000: h
01101001: i
01100100: d
01100101: e
The full translation is "hide" in all lowercase.
Five Nights at Freddy's: Security Breach is available on PlayStation 4/5 and PC.