Forgotten Warzone Gun Climbs Up Tier Lists After Latest Patch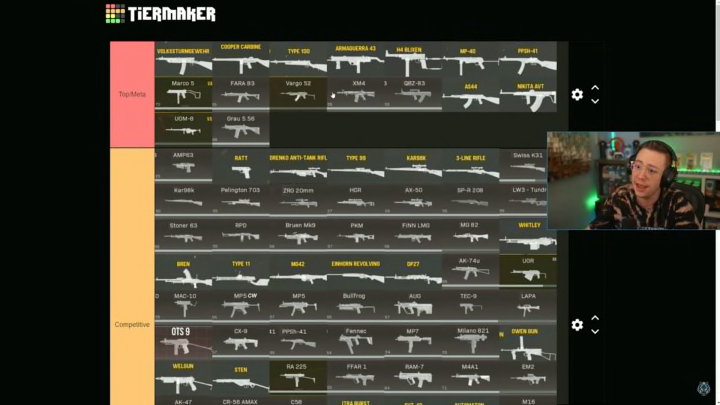 Call of Duty Warzone went through its last big update and with it, many forgotten guns have climbed tier lists. / WhosImmortal, screenshot by DBLTAP
Call of Duty: Warzone went through its last big update on Sept. 28 and with it, many forgotten guns have climbed tier lists thanks to receiving some needed buffs.
YouTuber and content creator WhosImmortal recently released a video detailing the changes made in the latest Warzone update and going over his thoughts on which guns he considered to be meta picks before going into Warzone 2. One weapon choice that surprised many by climbing to the top of his list was the Black Ops Cold War gun, the QBZ-83.
WhosImmortal explained his thoughts by comparing the QBZ-83 with another popular meta-pick gun, the XM4. "They ended up buffing the QBZ with damage multipliers as well. I feel like it deserves a spot back up in here with the XM4. These two weapons are so similar in so many ways. QBZ, great TTK, XM4 has a little easier recoil. When it comes down to it, those two are right there with one another."
While there has not been a significant increase in pick-rate for the OBZ, there are still many who are beginning to acknowledge that the Black Ops Cold War gun has recently undergone a big jump in the Warzone meta.