Fortnite
Fornite Leak Sheds New Light on Future of Creative Mode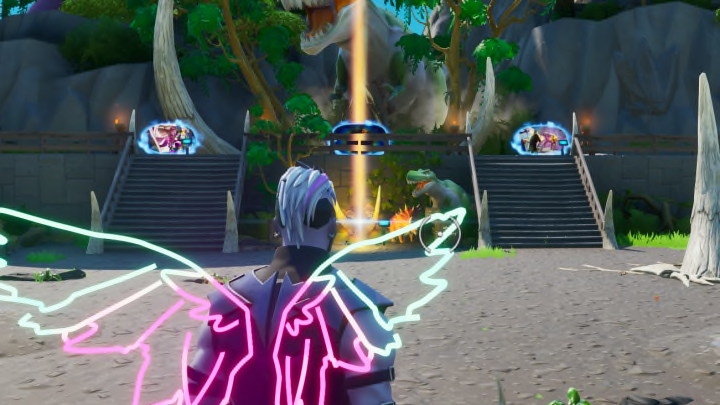 Image Courtesy of Epic Games
The future of Fortnite, and gaming as we know it, may be closer than expected.
Data miner and Fornite Leaker @IntheShadeYT revealed on Twitter Saturday, a host of functionalities that will be available to gamers in Fortnite's foretold Creative 2.0. How he came across the information is not clear, and Epic has not made an official reply at this time.
In his revelation of the leak, @InTheShadeYT remarks, "you may notice I use the word 'control' a lot, and for good reason, you have full control of pretty much everything."
Whispers of Creative 2.0 and its Unreal Engine Editor capabilities have been speculated about for several years since Creative 2.0's announcement on a Year in Review Livestream held by Unreal in December 2020.
On the call, Lead Programmer Carlos Cuello and Technical Artist Zak Parish show the viewer how players may soon be able to use essentially "the same tools that [the game's] developers actually use to put the game itself together."
In an interview with Fast Company earlier this year, Epic Games CEO Tim Sweeney pointed out that "half of Fortnite play time by users is now in content created by others, and half is in Epic content. And that's just the very beginning. Later this year, we're going to release the Unreal Editor for Fortnite–the full capabilities that you've seen [in Unreal Engine] opened up so that anybody can build very high-quality game content and code . . . and deploy it into Fortnite without having to do a deal with us–it's open to everybody." He went on to describe how creators who use the Unreal Editor to create popular game modes will even be compensated for their efforts.
Think of it like this, players will be able to play in a game mode and create the game they are playing simultaneously. If other gamers like it, they can get paid for it, all without having to ask permission from Epic. Does anyone else's noggin hurt? Mine does too.
Although there has been no official trailer released for Creative 2.0, in light of @InTheShadeYT's recent leak, the scope of the new Creative Mode's capabilities is truly as large as the player's imagination. Check out the full list of potential features and the evidence for them on @InTheShadeYT's Twitter thread here.