Fornite Reboot Van Added in Fortnite v8.30 Patch Notes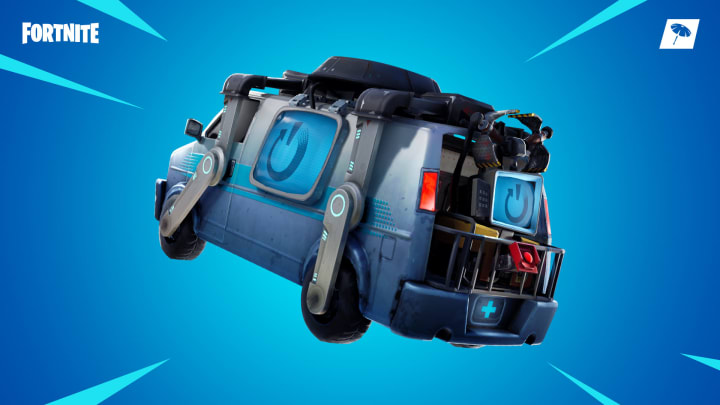 Fortnite Reboot Van was added to the game on Wednesday with the inclusion of the v8.30 patch notes.
The Reboot Van, similar to the respawn beacons found in battle royale competitor Apex Legends, allows players to respawn in certain playlists.
Fortnite Reboot Van: New Respawn Feature Added to Fortnite
The Fortnite Reboot Van, as announced in the patch notes and on Twitter, brings, "...eliminated teammates back into battle..."
Here's everything you need to know about the Reboot Van:
Reboot Vans have now been added to the map at all major POIs
When squad members are eliminated they now drop their Reboot Cards, which can be collected by other squad members
Vans/Cards are disabled in Solos, Big Team LTMs and modes with respawns natively enabled
Reboot Cards remain in the world for 90 seconds after they've been dropped
Pickup interaction time: 0.5 seconds
Collected Reboot Cards can be turned in by any squad member regardless of which member picked up the Card.
Interaction time at a Reboot Van: 10 seconds
Reboot Vans cannot be used for 120 seconds after being used.
Once players have been revived via a Reboot Van, they are dropped into the map with the following inventory:
100 Health
1 common pistol
36 light ammo
100 wood
The major differences between Fortnite's and Apex Legends' respawn features are the items you return with and the ability for anyone in a Fortnite squad to revive someone.
Fortnite v8.30 patch notes also introduced the Buccaneer's Bounty event.
Photo courtesy of Epic Games