Fortbyte 94: How to Find It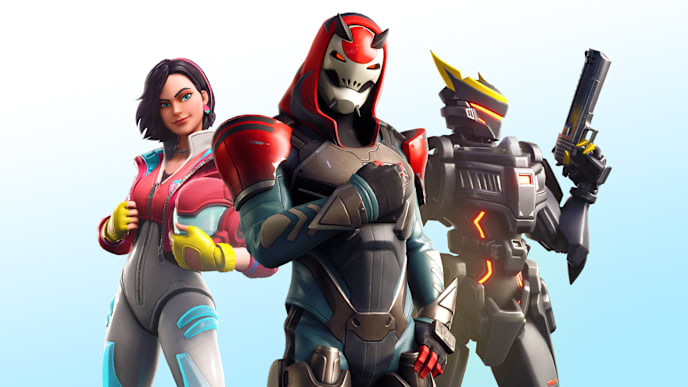 Fortbyte 94 is fairly straightforward to find. You''ll need to destroy a blue canoe with the Scarlet Pickaxe under the frozen lake.
Fortybte 94 is one of the last Fortbytes for the Fortnite Season 9 event, so be sure to grab it.
Fortbyte 94: How to Find it
To get Fortybte 94, you'll need the Scarlet Pickaxe. First, you'll have to be Tier 87 on the Season 9 Battlepass to unlock the Demi Challenges. Then, you'll need to collect 70 Fortbytes to unlock the Scarlet Pickaxe.
Once you have to Scarlet Pickaxe, get to the frozen lake north of Polar Peak. Head to the platform in the middle of the lake. This is actually the roof of the old canoe shop, where you'll want to break the roof and get inside. The blue canoe will be mounted on the wall on the top floor right when you break in. Destroy it with the Scarlet Pickaxe and claim your Fortbyte 94.
Photo courtesy of Epic Games.