Fortnite AFL Tournament: Community Battle Sign-Ups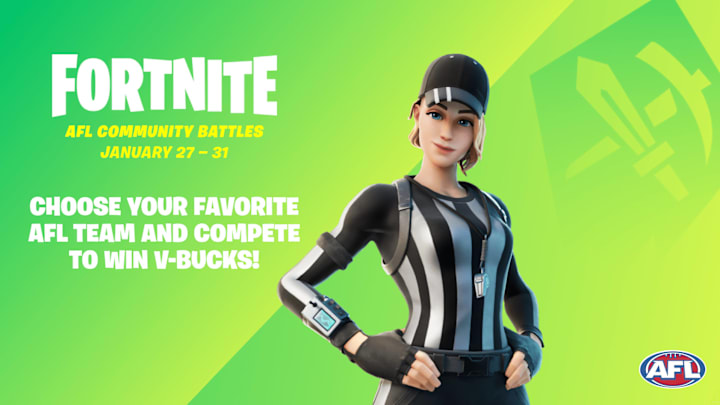 Fortnite AFL tournament is here and it is easier than ever to  sign up for Community Battles. As the official collaboration between Fortnite and the AFL (Australian Football League), community battles are won by teams completing in-game tasks.
This is not the first time that Fortnite has partnered up with an international football league, and it does not appear to be the last either. With a long history of in-game competitions, we can probably expect a few more team-ups in the future from Fortnite.
Fortnite AFL Tournament: How will it work?
Eighteen teams are slotted to take part - each of which has been partnered with a pro Fortnite player and an AFL player. These players will act as team captains; though each point that a player gains will go towards their team's final score. But, each team has a limited number of spaces - only 5000 members per team are allowed so spaces are going to go quickly. Any after that are simply classed as fans and while still able to contribute, they won't get the full prize.
If you are lucky enough to get onto a team, then the first place prize is 800 V-bucks and the new Punt Spray, while second place will get you 400 V-bucks, and third place will get 200 V-bucks. Fans can only get the new Punt Spray if they manage to complete a task in-game. And sign-up is available through their website here. The Fortnite AFL tournament is staged to run from Jan 27. to Jan. 31. While you can join at any time during this, the earlier the better.