Fortnite Chapter 3 Season 2: All Unvaulted Weapons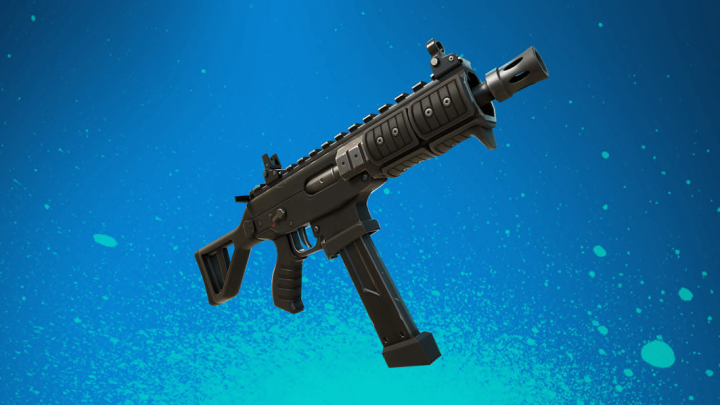 The Combat SMG is a new weapon heading to the island. / Image courtesy of Epic Games
Fortnite's latest season, Chapter 3: Season 2, has finally arrived and with it comes a number of unvaulted weapons.
Fortnite's Chapter 3: Season 2 has finally dropped. Players are once again getting the first taste of a variety of new content, weapons, and, of course, a new Battle Pass. This Season sees players joining up with the Resistance against their battle against the IO. POIs will be occupied, new movements will be utilized, all while continuing your struggle for a Victory Royale.
New seasons often mean a new cycle of weapons to choose from, and Season 2 is no different. A number of weapons from past seasons have been unvaulted, marking their return to the island. Here's what you need to know.
Fortnite Chapter 3 Season 2: All Unvaulted Weapons
The following weapons have been unvaulted in Fortnite Chapter 3: Season 2:
Thermal Scoped Assault Rifle (Adjusted - semi-auto, fires faster, reduced damage, increased recoil)
Drum Shotgun (Adjusted - fires slower, slightly increased damage, tighter spread, better falloff)
Revolver (Adjusted - fires faster, reduced damage, higher accuracy)
Remote Explosives (Adjusted - increased damage against vehicles)
Thermal Scoped Revolver (Exotic weapon)
Storm Scout Sniper Rifle (Exotic weapon)
Shockwave Grenades
In addition, the following weapons from Chapter 3: Season 1 will also be returning:
Ranger Assault Rifle
Striker Pump Shotgun
Auto Shotgun
Sidearm Pistol
Stinger SMG
Hunter Bolt-Action Sniper
Shadow Tracker (Exotic weapon)
Marksman Six Shooter (Exotic weapon)
The Dub (Exotic weapon)
Boom Sniper Rifle (Exotic weapon)
Keep your eyes peeled for these returning weapons as you traverse the island.