Fortnite
Fortnite Delta-One Quests: Full List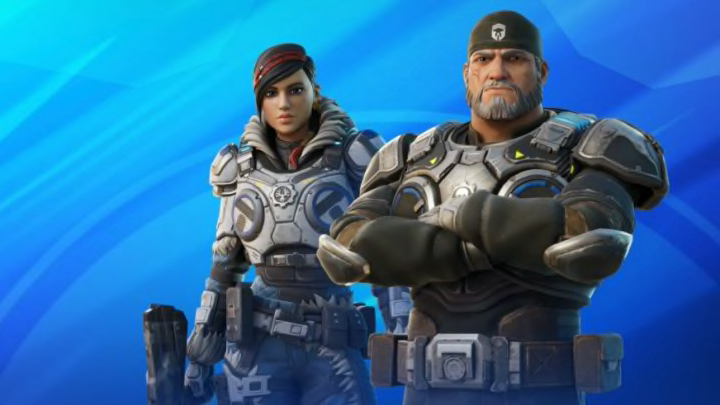 Marcus Fenix is one of the newest unlockable characters from Fortnite Chapter 3. / Photo Courtesy of Epic Games
The Delta-One Quest in Fortnite is live now, as part of the Delta-One Gears of Wars collaboration with Fortnite that brings Maruc Fenix and Kait Diaz to the cartoony battle royale.
Here's a breakdown of the available Delta-One quests in Fortnite: Battle Royale
Delta-One Quests Fortnite: Full list
The Delta-One quest in Fortnite Chapter 3 features players completing five challenges, each with huge XP awards as well as cosmetic items inspired by Gears of War.
Collect three COG Tags around the map
Crouch behind a barrier
Damage an enemy with a Melee Attack
Collect three pieces of Trashball Memorabilia
Damage an enemy with a Shotgun
The COG Tags can be found throughout various areas of the new Season 3 map. Here's some of the spots you can find a COG tag:
Two at the Daily Bugle
One at the Joneses
One at Rocky Reels
One South of Greasy Grove
One at Camp Cuddle
Two at Shifty Shafts
One at Logjam Lumberyard
One at Sanctuary
You can also find Thrashball memorabilia scattered around the map, as well as Gears of War-themed barriers to crouch behind to complete the objectives.
If you can get your hands on just three of the tags and pieces of Thrashball memorabilia in a Fortnite match, you'll be on your way to completing the Delta-One questline. Beware though — as with all quests that require you to head to specific points on the Fortnite map, you will have company. Don't lose your focus on nearby enemies when hunting.
The quest expires on Dec. 16.