Fortnite
Fortnite Emote in Front of Shady Doggo: How to Complete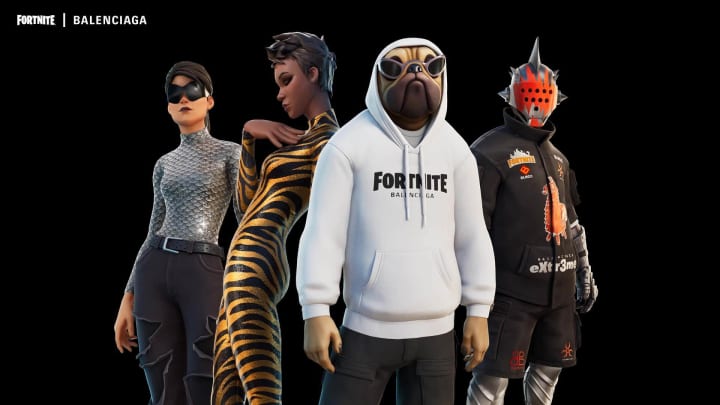 Photo by Epic Games
Fortnite has partned with fashion house Balenciaga in Chapter 2 Season 8, and now we have some quests to accompany the collaboration. One such quest is to emote in front of Shady Doggo. If that doesn't make any sense to you, don't worry. This is how to complete the quest.
While the special Balenciaga skins will cost money, completing the accompanying quests can unlock some sprays for anyone who wants them. The quests are available for a limited amount of time, so if you're a broke Balenciaga fan we recommend getting these done now.
Fortnite Emote in Front of Shady Doggo: How to Complete
There are three locations where players can accomplish this quest. These are Steamy Stacks, Believer Beach, and Retail Row. Players can choose to complete this quests across any playlist, and of course performing any emote will work as well. At each of these locations there should be some graffiti on the wall of three Shady Doggos. This is where you need to emote to finish the quest.
The easiest place to complete this quest is at Retail Row. You can find the graffiti by going behind NOMS, the big supermarket on the side of Retail Row with stores. The graffiti should be here on the wall at an obvious spot. The other locations take a little more investigating to find where to emote.