Fortnite Emote Royale: What is it?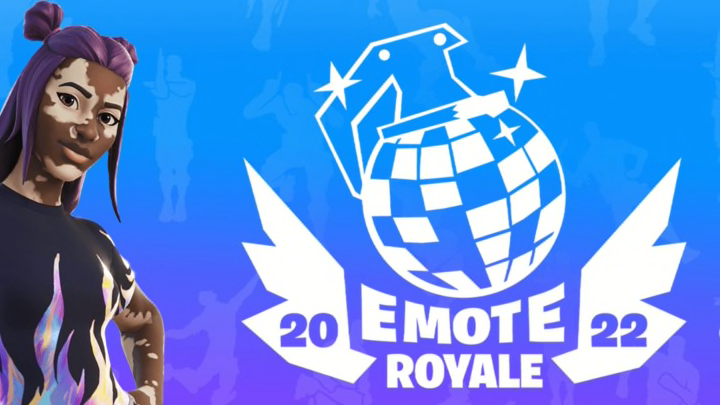 Image courtesy of Epic Games
Epic Games has announced the Fortnite Emote Royale 2022. But what exactly is it?
Fortnite is a game that loves to encourage the creativity of its community. From intricate levels, to satisfying plays, Fortnite players have plenty of opportunities to show the world what they're made of. Thanks to Epic Games' latest contest, players will have another creative outlet to explore this month.
Fortnite Emote Royale 2022 Explained
Fortnite's Emote Royale is a contest where players can design their own emote for the chance to have it made available in-game.
To take part, players will need to film themselves performing their own original dance or motion, then upload it to Instagram Reels or TikTok using the hashtags #EmoteRoyale2022 and #contest. The winning entrant will see their dance or motion become an Emote in Fortnite, as well as netting themselves $2,500 USD in prize money — and the Emote, of course.
Submission began on June 9 and will run until June 15, 2022, at 11:59 p.m. ET. Players will only have until then to get their submissions in. Each participant can only submit one entry and must include both of the hashtags to be considered. Participants have to be at least 13-years old to take part.
Of course, no dance or motion is complete without music. For entrants who want a track to accompany their submission, the must use one of the Fortnite tracks or sound effects from this selection.
Be sure to check out Epic Game's official rules to avoid any confusion down the line.