Fortnite
Fortnite Fallen Light Pack: What's Included?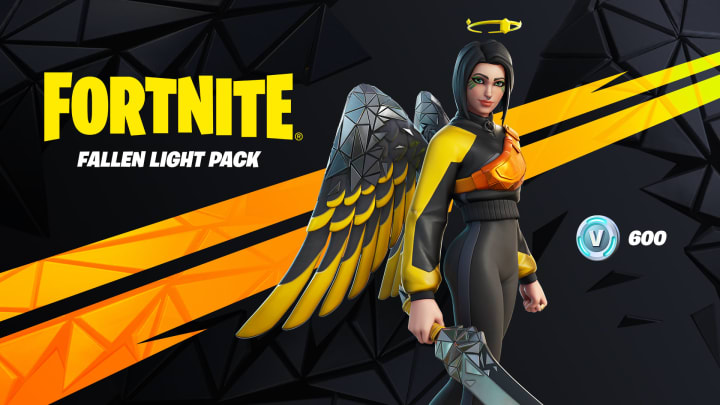 Image provided by Epic Games. /
Fortnite's Item Shop has always been a mixed bag for many players, as some days will feature cool items while others will not. However, the bundles have always featured cool, one-of-a-kind items at a good price, with the Starter Packs being the paragon of value in the battle royale game. Here's the latest pack, the Fallen Light Pack, and what it includes.
It's always a treat for these kinds of packs to be released on the Item Shop, as players who buy them are treated with a full cosmetic set and a few V-Bucks for a great price. This pack features a recolored Ark skin, one of the most expensive outfits that's ever graced the item shop. However, this pack will twist the normally-benevolent angel into a shadow of her former self.
Fortnite Fallen Light Pack: What's Included?
This time around, the Fallen Light Pack is reminiscent of Fortnite's old starter packs. For only $3.99, players can get the following:
D'Ark Outfit
Shattered Hope Back Bling
Dark Blessing Pickaxe
600 V-Bucks
The V-Bucks included in the pack by themselves already make the pack worth buying, and it's cool to see a 2,000 V-Buck outfit re-released for a significantly lower price, given the recolors made to Ark. Especially with a full set that players can customize with other skins, buying this pack should seem like a no-brainer to most players.
The Fallen Light Pack is available to purchase now in the Item Shop for $3.99.