Fortnite Leak Appears to Reveal In-Game Atlantis Location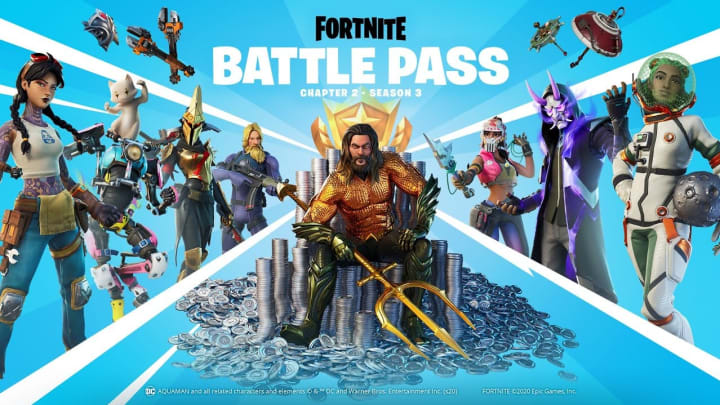 Atlantis may be coming to Fortnite. / Courtesy of Epic Games
A Fortnite leak discovered an item in the game's files Tuesday that appears to refer to Atlantis as an upcoming point of interest on the map.
The data miner, @FortTory on Twitter, found an item titled "AmbientVolume_BIOME_Atlantis." Given Aquaman's prominent place in the Fortnite Chapter 2 Season 3 promotional materials, and the flooded state of the map, Epic Games adding Atlantis, Aquaman's home, as an in-game location is a distinct possibility.
Fortnite Atlantis Leak?
In its blog post announcing the release of Season 3, Epic Games said the map would change over the course of the season, revealing new locations.
"As time goes on and water recedes, even more locations will be uncovered," the developer wrote.
Data mining performed by miner and Twitter user Lucas7yoshi uncovered images of the mini-map at various stages of flooding, but those images did not include location names.
Chapter 2 Season 3 went live June 17. To date, the in-game water level has yet to reveal new points of interest.