Fortnite May the 4th Event Details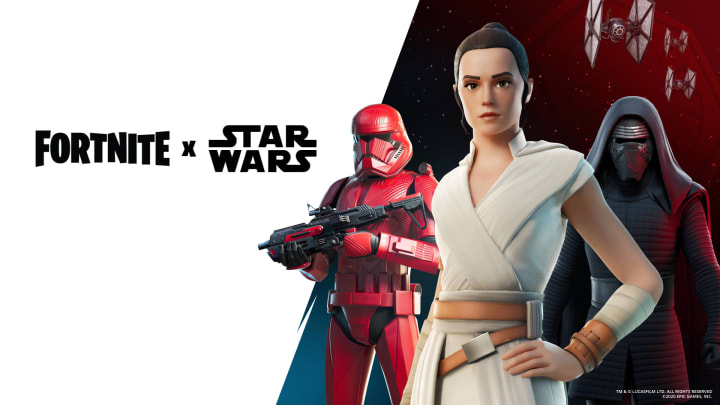 Fortnite May 4th event has hit the servers today / Epic Games
Fortnite May the 4th event is here.
Fortnite players will be celebrating a happy Star Wars Day today. The event is full of fun themed challenges, tasks, opportunities to show love for your favorite character and pride in your chosen side. That's not all—Epic Games have re-implemented lightsabers as equitable weapons for a limited time.
Let the llamas flow through you.
Fortnite May the 4th
Lightsabers have returned to the Star Wars Day festivities. As players who took part in the Rise of Skywalker event around the movie's release will know, these mythic-quality weapons come in four different colors and are capable of producing massive damage. However, these remain as simple achievements and can no longer earn experience.
The Epic store now has several cosmetics to show your Star Wars pride. Players can suit up as Rey, Kylo Ren, and a Sith Trooper to join in the fun. Additionally, the store has the Dark Side emote and two bundles with exclusive items available to purchase only for the duration of the event.
There are now unique Star Wars challenges, too. Most of them center around the characters such as the task to find and claim TIE Fighter crash sites. It's not unlikely that players will run into the franchise's iconic Stormtroopers during their matches. They may also find themselves needing to complete certain tasks in order to unlock their lightsaber.