Fortnite Rainbow Fog Wrap: How to Get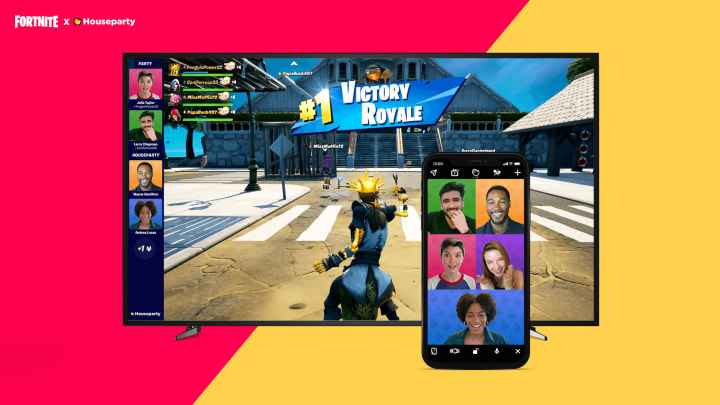 Fortnite Rainbow Fog Wrap is a free weapon wrap you can get just for integrating the video chat program Houseparty with your game. Here's how to link your Epic Games account to Houseparty and grab the Rainbow Fog wrap.
Fortnite Rainbow Fog Wrap: How to Get
Players on PC, PS4 and PS5 are eligible for the collaboration. You just need Houseparty on an iOS or Android device and link it with your Epic Games account in-app. Using Houseparty while linked will give you Fortnite themed backgrounds.
This isn't like the messy Nintendo Switch online style of voice chat. The integration lets you set Houseparty to display your friends' faces on the same screen as your game, assuming they've also linked their Epic Games account.
What if you're not on PC or PlayStation? Houseparty integration isn't compatible with other versions of Fortnite. Xbox, Switch or mobile players won't be able to integrate Houseparty with their games, but that doesn't mean you'll miss out. All players will be able to get the Rainbow Fog wrap with an alternate method.
From November 20 until November 26, you can get Rainbow Fog by playing games with a friend. Just do five matches and you'll get the weapon wrap.