Fortnite Reboot Vans Were Quietly Buffed in the Season 4 Update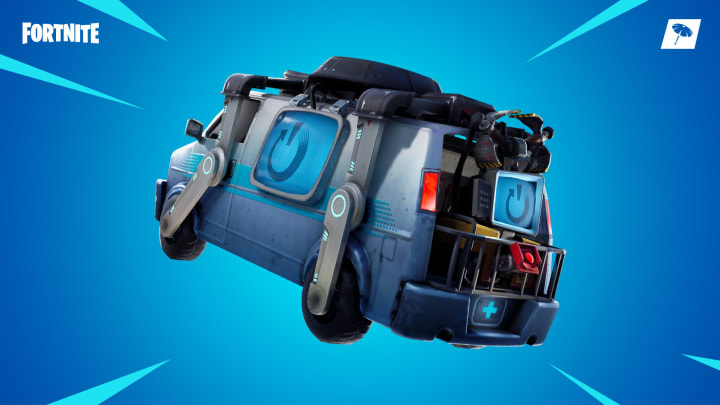 Fortnite players are claiming that the Fortnite V14.00 update brought faster cooldown times and other changes to Reboot Vans. / Photo by Epic Games
It seems that while everyone was distracted with the arrival of Marvel heroes in Fortnite Season 4: Nexus War Epic Games made some unannounced changes to Reboot Vans.
Fortnite Season 4 introduced a plethora of new content to the battle royale. The Marvel-themed season has brought a ton of superhero content to the game, from Thor's Hammer to Baby Groot. However, players are reporting there were some unannounced changes made to the game as well — namely some concerning Reboot Vans.
Players are claiming that at least three major changes have been made to Reboot Vans without any word from Epic Games.
Reboot Vans Were Quietly Buffed in the Fortnite Season 4 Update
The first change is halving the cooldown time of Reboot Vans. Prior to Season 4, cooldown after a reboot would be 120 seconds before the Van could be used again. Now, Vans are ready for reuse after only 60 seconds.
In the Fortnite Competitive subreddit, users discussing the above tweet are also pointing out that the Reboot Vans in The Authority and The Fortilla have been removed from the battle royale entirely. This change will inevitably lead to some confusion for players who rush to these spots to revive their squadmates.
Finally, in the same thread Reddit thread, other users have mentioned that these Vans no longer make any sound when reviving a teammate. Rebooting is supposed to be a risky move, because the Vans should make a loud noise — cluing enemies into your location. Apparently the Vans are now only making noise for the player using them.