Fortnite Season 3 Cars Leak in Update 13.20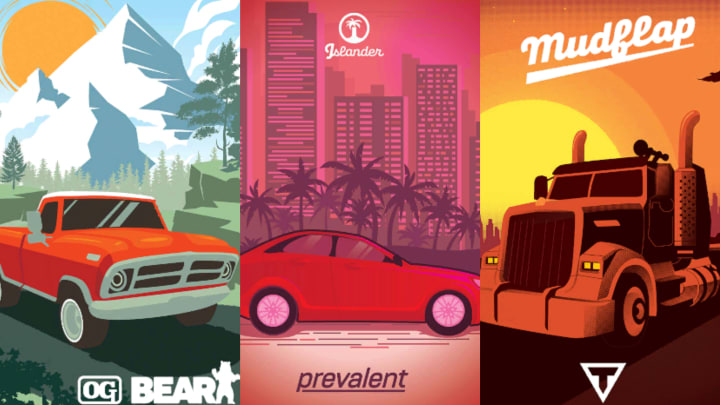 Posters for the vehicles suspected to arrive in Fortnite appeared in a data mine Tuesday. / Courtesy of Epic Games, via HYPEX
Fortnite Season 3 cars appears to have leaked as posters for four new vehicles appeared in data mining of Fortnite's files Tuesday, suggesting the vehicles will arrive in-game in the near future.
Fortnite data miner HYPEX posted the posters to Twitter, showing how each poster sports its own style in accordance with the car's aesthetic.
Fortnite Season 3 Cars Leak
The OG Bear, a red pick-up truck, appears in soft pastels against a backdrop of trees and mountains. The Mudflap semi-trailer truck is shown in a dramatic sunset against a city skyline. The red sedan known as the Islander Prevalent sports a neon, 1980s aesthetic. Finally, the blue and red race car known as the VM Whiplash appears in a stylized, abstract space.
The four vehicles will likely appear in Fortnite once the water level on the flooded map starts to recede, as Epic Games has said it will over the course of the season. Data miners previously revealed some stats for the vehicles.