Fortnite
Fortnite Secret Lair Crossover Revealed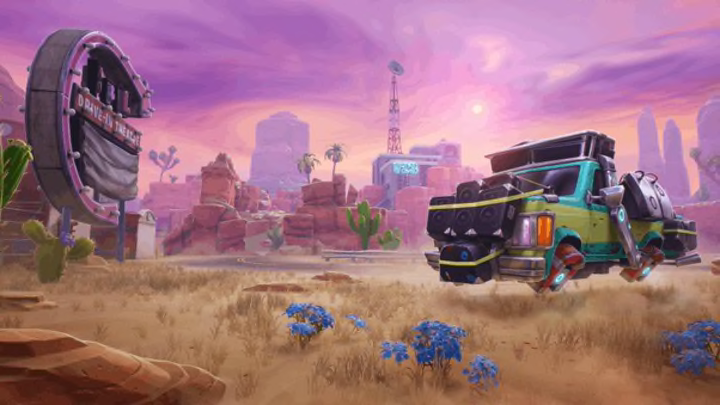 Courtesy of Epic Games
The Magic: The Gathering and Fortnite crossover, Secret Lair X Fortnite, has released the designs of some of the new cards through various outlets and creators. The official release date for this crossover has not yet been officially confirmed, but IGN has published high-resolution photos of all of the new cards.
This Magic: The Gathering crossover is just one of many that Wizards of the Coast has recently introduced to the illustrious card game. On top of collaborating with Fortnite, Wizards also announced collaborations with Street Fighter, Warhammer 40,000, and Lord of the Rings during Magic Showcase 2021. They've previously held crossovers with other major franchises such as Baldur's Gate and Dungeons and Dragons.
Fortnite Secret Lair
Fortnite is also no stranger to collaborations, teaming with everyone from Naruto to the NFL since the game was released in 2017 on Early Access. This collaboration is fairly unique for Epic Games, though, because it involves Fortnite assets being used in Magic: The Gathering and not the other way around. Despite its popularity as a medium full of crossovers, Fortnite has managed to convert its own characters and features into memorable designs, such as the Battle Bus and The Storm.
For now, no Magic: The Gathering content has been added to Fortnite.
If you want to know when Secret Lair X Fortnite finally drops, you can sign-up to be notified on the Secret Lair website.