Fortnite Sept. 6 Patch Notes v26.00: New Reality Augments, Shield Breaker EMP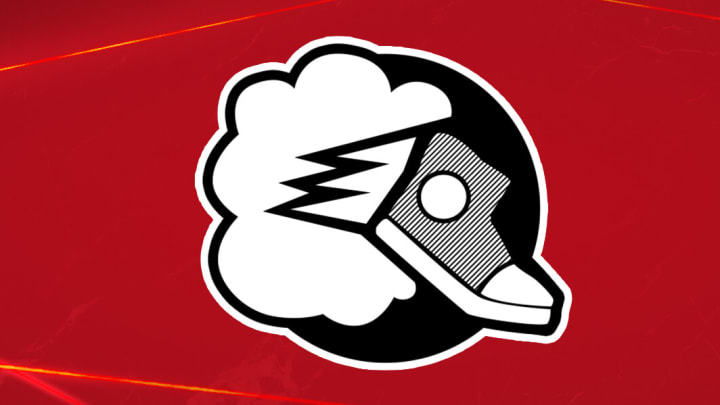 The Fortnite Sept. 6 patch brought new Reality Augments and weapons. / Epic Games
The Fortnite Sept. 6 patch notes for update v26.00 include new Reality Augments and weapons, like the Shield Breaker EMP.
Fortnite Chapter 4 Season 4 launched with a long list of new Reality Augments and the return of beloved Mythic weapons, like Midas' Drum Gun. Now, less than two weeks after Fortnite Last Resort dropped, Epic Games is bringing even more options to Fortnite.
Here's a breakdown of all the new additions to Fortnite as of Sept. 6, per Epic Games.
Fortnite Sept. 6 Patch Notes v26.00: New Reality Augments
Here's all the new Reality Augments in the Fortnite Sept. 6 patch notes:
Explosive Surplus: Instantly gain rocket ammo, and containers you open will always have rocket ammo.
High Voltage: Instantly gain a Business Turret and Shield Breaker EMPs. As long as this Reality Augment is activated, eliminations will grant additional Shield Breaker EMPs.
Storm Chaser: Reduces the amount of Energy drained while sprinting. The drain will be even more reduced in the storm.
Roaming Redeploy: As the only unvaulted Reality Augment in the latest patch, Roaming Redeploy will offer immunity to fall damage whenever players gain Glider Redeploy.
Of all the new Reality Augments, Storm Chaser will be the most beneficial in game. Having the ability to sprint for longer periods of time without using Slap Juices or Slap Splashes will save your heals and also make rotating even easier.
Plus, if you find yourself stuck in the storm, Storm Chaser will get you back into the action as quickly as possible.
Fortnite Sept. 6 Patch Notes v26.00: Shield Breaker EMP
The leaked Shield Breaker EMPs are now in Fortnite as of the Sept. 6 patch. Shield Breaker EMPs are a new throwable that will damage enemy shields and temporarily disable electrical systems. They can also disable vehicles, so be prepared to hop out of your car and fight.
The new item will be most effective when trying to break into a Vault; throw a Shield Breaker EMP to disable cameras, turrets, and laser grids.
Shield Breaker EMPs can be found from the ground, Chests, and Heist Bags.
Fortnite Sept. 6 Patch Notes v26.00: Sticky Grenade Launcher
The Fortnite Sept. 6 patch notes also introduce a Sticky Grenade Launcher to Epic Games' Battle Royale. The new weapon fires projectiles that will stick on surfaces and explode after a short delay.
Players can find the Sticky Grenade Launcher in Chests, Holo-Chests, Heist Bags, and drones, as well as when claiming a POI.