Fortnite Shockwave Hammer Nerfs Leave Fans Divided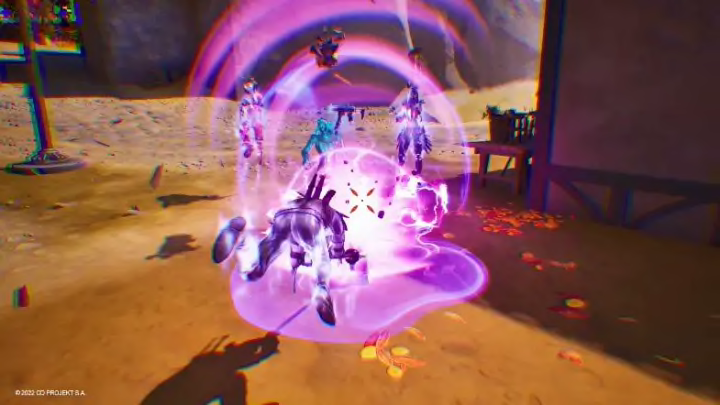 Fortnite's Shockwave Hammer receives a nerf. / Epic Games
Fortnite's Shockwave Hammer has been nerfed by Epic Games, and fans have mixed reactions to its decreased bounce charges.
Fortnite Chapter 4 Season 1 delivered a new map, new weapons and new features for players to explore in the recent edition of the battle royale. The Shockwave Hammer has quickly found its way into the meta, dominating both casual and competitive play. Doubling as a weapon and a mobility device, the Shockwave Hammer is vital for rotations and also a useful tool in engagements.
On Jan. 13, Epic Games nerfed the Shockwave Hammer's bounce charges from four to three. Here's how fans feel about the change.
Fortnite Shockwave Hammer Nerfs Leave Fans Divided
The Shockwave Hammer was already a polarizing weapon among Fortnite players, and now the discourse is even more conflicted.
Some players, like Cayden Lasher, see the nerf as an improvement. With less bounce charges, fans hope the Shockwave Hammer will not be as overpowered. Now, players will only be able to use three consecutive bounces before waiting for their weapon to recharge, granting their opponents a moment to compose themselves.
Other players view the nerf as a step backward.
"Literally one of the worst decisions I have ever seen," Ruhvivals tweeted. "Why would you nerf movement when there are only 3 movement items currently in the game?"
Chapter 4 Season 1 does not provide players with ample mobility options. Without items like Shockwave Grenades, Shadow Bombs, and Grapple Gloves, the new meta limits players' options for movement. The Shockwave Hammer losing one bounce charge eliminates an option for mobility that could ruin a player's game.
Epic Games has been making changes to the weapon since Chapter 4's release. After fixing an infinite bounce glitch, changing its recharge speed from 15 to 20 seconds, and now nerfing the weapon's bounce charges, the weapon seems primed for even more alterations moving forward.