Fortnite
Fortnite Skin Concepts Revealed in Leaked Survey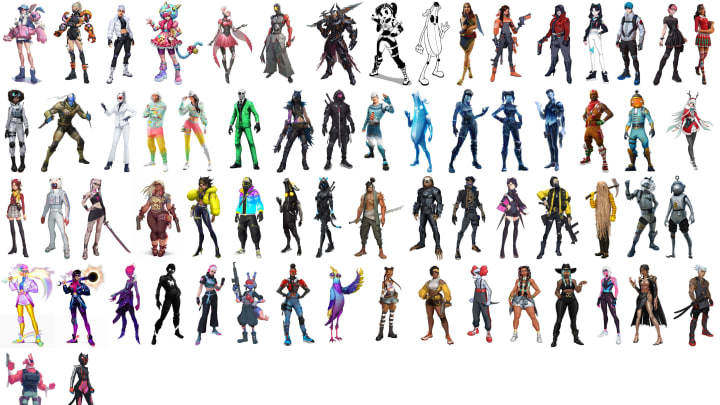 Dozens of Fortnite skins appeared in a recent leak. / Photo courtesy of Epic Games, via HYPEX
Fortnite data miner HYPEX revealed dozens of skins they claim Epic Games is working on, from black and white outlines to fully developed outfits that have yet to be added to the game.
"Epic are working on a Remix Omega, Christmas Aerial Assault Trooper, Frozen Midas, Frozen Peely, Frozen Renegade Raider, Toon Brite Bomber & More.." HYPEX tweeted. They then included images of all 66 skins, and a close-up of the Remix Omega skin.
The concepts cover a wide array of looks both foreign to Fortnite and immediately familiar. One shows a pink llama character covered in bandages and wearing a tactical vest. Another shows a character with hair like a mop dangling down to their knees, wearing a striped shirt reminiscent of Freddy Krueger.
It's unclear when or if any of these skins would actually appear in Fortnite, as many of them have quite a ways to go before fitting the Fortnite aesthetic.