Fortnite Starry Suburbs Recording: Where to Find the Starry Suburbs Visitor Tape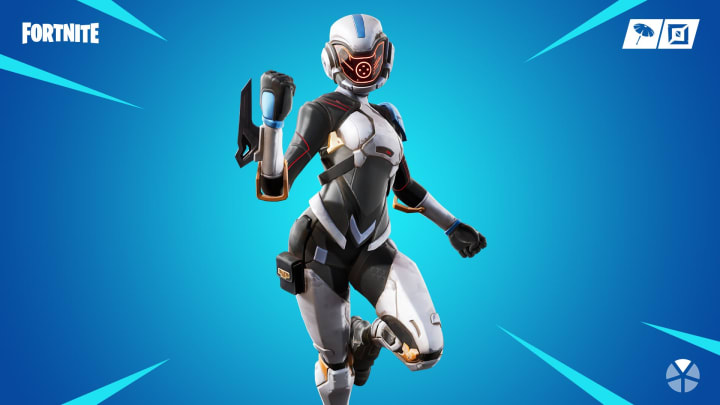 Fortnite Starry Suburbs recording isn't hard to find when yo know where to look /
Fortnite Starry Suburbs recording is one of the six Visitor Tapes players are tasked with tracking down to complete the Out of Time challenges. These challenges, standing in for the typical Overtime challenges, attempt to set the stage for the upcoming Season 11. Here's how to complete the challenge set in Starry Suburbs.
Fortnite Starry Suburbs Recording: Where to Find the Starry Suburbs Visitor Tape
The Out of Time challenges are available only to owners of the Fortnite Season 10 battle pass. They reward those players with new skin styles for skins previously earned through the battle pass.
To put these challenges in the rearview mirror and fill out your collection, you'll need to head to the south side of Starry Suburbs. Once there, look for a large brick building. Go inside and climb to the third floor, then enter the door to your right. There, floating in the middle of the bed, you'll find the Visitor Tape.
For help finding the Greasy Grove recording, head here. If you need help with Retail Row, try here.
Photo courtesy of Epic Games