Fortnite Summer Splash 2020 Details Revealed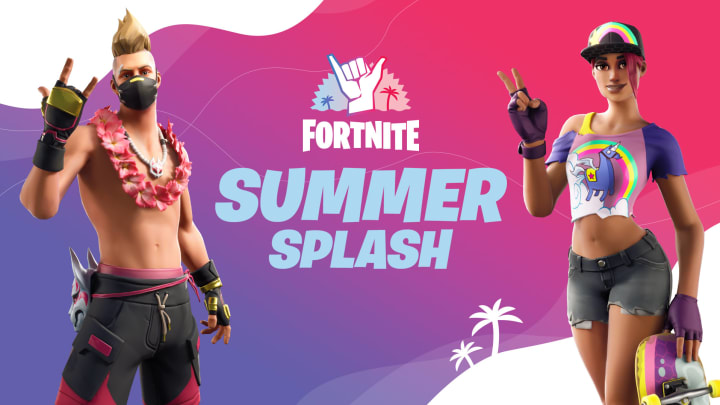 Fortnite has revealed the first few details of Summer Splash 2020 full of LTMS, cosmetics, and some fun Summer vibes. / Courtesy of Epic Games
Fortnite Summer Splash 2020 details were revealed Tuesday, full of LTMs, cosmetics, and some fun Summer vibes.
After flooding the entire map a few weeks back at the start of Season 3 and welcoming players to a world filled with deep sea swimming, sharks, and Aquaman. The map is now the perfect location for a fun summer-themed event now that every inch could be a lovely beach vacation.
Fortnite Summer Splash 2020 Details
Epic Games has only revealed the barebones of what is to come and have the community on the edge of their seats to see what exactly they mean by a few of their statements.
They've announced that a playlist of rotating LTMs will be coming back for the remainder of Season 3. Fog of War (formerly Sneaky Silencers), Close Encounters, Unvaulted, Catch!, and more will be playable. Plus, Epic Games mentioned that these gamemodes might get some revamped Summer Splash treatment to fit in with the theme.
Also, like any true Fortnite event, new outfits and cosmetics will be coming to an Item Shop near you full of all summery goodness. Inspired by "sand, sea, sports, and—of course— good food, fun skins and other goofy cosmetics will be heading the community's way.
And, nobody can forget, special July 4th surprises should be coming soon which means Captain America joins the fight.