Fortnite Tenet: Tenet's Newest Trailer to Debut Thursday Night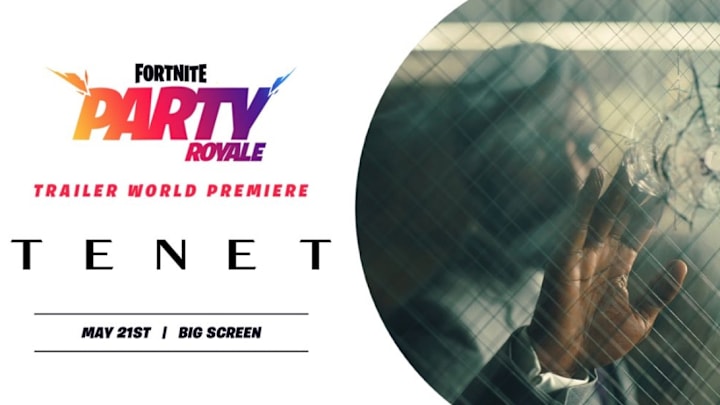 Fortnite Tenet is an upcoming event in Epic Games' battle royale where a trailer will make its world premiere.
Tenent is Christopher Nolan's newest mind-boggling cinema masterpiece set to release in July, and its latest trailer will debut inside of Fortnite. We've seen exclusive Star Wars footage, movie crossover game modes, and viewership-breaking concerts, all inside the universe of Fortnite.
So it was only a matter of time we would see world premiere movie trailers inside Fortnite as well.
Fortnite Tenet: Tenet's Newest Trailer to Debut Thursday Night
Starting at 8:00 p.m. ET Thursday night, Tenet will play on the big screen in the Party Royale mode. And it will continue at the top of every hour after that. Epic Games doesn't explain for how long the trailer will continue to play, but it wouldn't be a surprise the trailer will be watchable until Epic Games shuts it down. Tenet was revealed back on Dec. 19 and has been shrouded in mystery ever since.
Per usual of Nolan's storytelling style, the movie looks ambiguous, and complex which is not the usual description of Fortnite's player base, but kudos to Warner Bros. for trying something new. Don't be surprised if this ends up being one of the most popular in-game events in Fortnite's history.