Fortnite Valentine's Day Skin 2023: Is There One?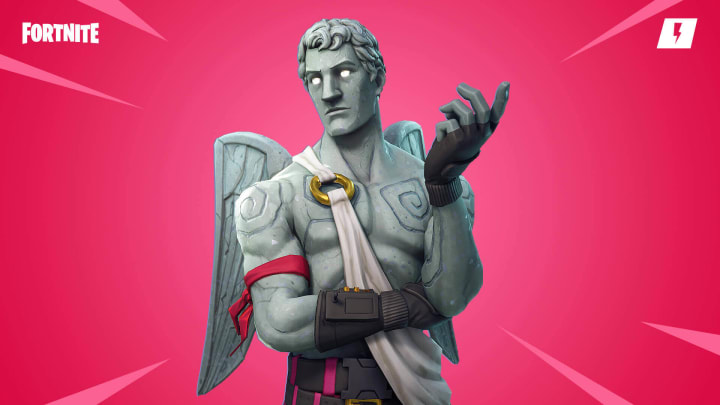 Love Ranger Jonsey could be coming to the Item Shop on Feb. 14. / Epic Games
As Valentine's Day approaches, fans want to know if there will be a new holiday-themed skin in Fortnite.
According to leaks, Fortnite Patch v23.40 is set to drop next week. Fortnite's recent crossover with Dragon Ball will disappear from the Battle Royale, freeing space in the Item Shop for fresh skins and cosmetics.
Last Valentine's Day, we saw the Stoneheart Trials event on Feb. 14 that rewarded players with free in-game items. The event also came with new outfits to purchase in the Item Shop.
So, what can players expect from Fortnite come Valentine's Day 2023?
Fortnite Valentine's Day Skin 2023
As of now, there has not been a confirmed skin for Valentine's Day. Last year, the new Valentine's Day outfits and cosmetics did not become available in the Item Shop until Feb. 14.
Fortnite's recent update to Save the World introduced Valentine's Day Heroes that could become available as the holiday draws closer. Stoneheart Farrah, Snuggle Specialist Sarah, and Love Ranger Jonesy are three skins that could potentially crossover into the Battle Royale.
Snuggle Specialist Sarah / Epic Games
Fans can currently find old Valentine's Day items in the Item Shop, including the popular Lovely Outfit from Chapter 2 Season 5. The Love is in the Air collection features skins, wraps, emotes, harvesting tools, and more.