Fortnite We the People: Battle Royale Hosts Dialogues About Race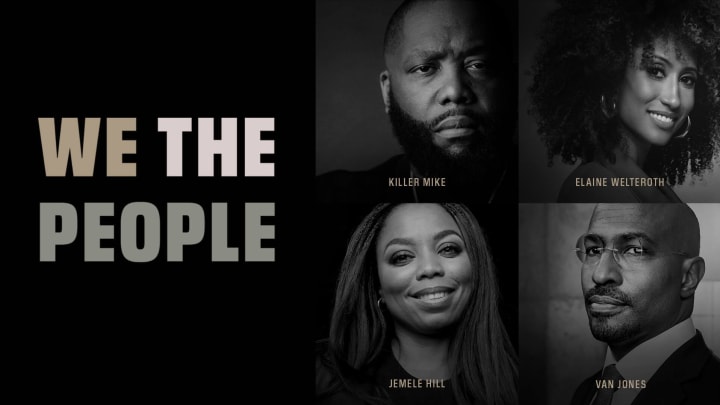 Fortnite's We the People broadcast played host to a discussion about race Saturday. / Courtesy of Epic Games
Fortnite's We the People event, broadcast Saturday morning, treated players to a series of conversations about race in the United States featuring musicians and journalists.
Fortnite We the People: Battle Royale Hosts Dialogues About Race
The event, presented by marketing agency ØPUS United, brought former Teen Vogue Editor-in-Chief Elaine Welteroth, The Atlantic writer Jemele Hill, rapper and activist Killer Mike, and rapper Lil Baby together to speak on how to change systemic racism across the media landscape. CNN political commentator Van Jones moderated the discussion.
Players could watch the discussion in Fortnite's Party Royale playlist, on the island's Big Screen. They can tune into re-broadcasts every other hour for the proceeding 24.
We the People is the latest expansion in the content offered for viewing in Fortnite. The game's first forays into in-game broadcasting were performances from the likes of Travis Scott and Diplo. (ØPUS United also presented Scott's performance.)
Epic Games followed that up with showings of the trailer for "Tenet," the upcoming film from director Christopher Nolan, and select films from Nolan's filmography.