Fortnite World Cup Winner Bugha Swatted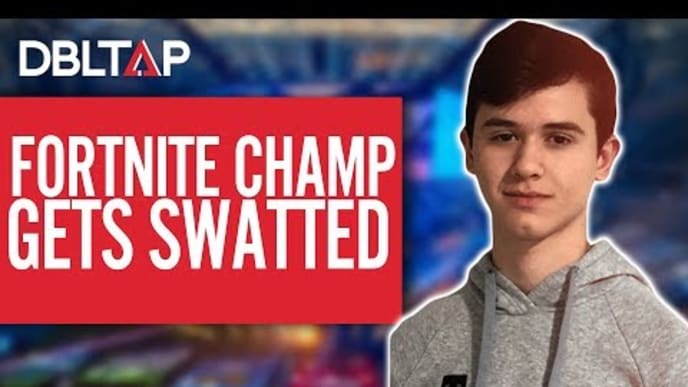 Fortnite World Cup solos winner Kyle "Bugha" Giersdorf was swatted during a Twitch livestream Saturday.
In the middle of a Fortnite Arena Trios match, Bugha's father approached him and told him he the police were on the premises. Bugha can be heard reacting to his father, then seen leaving his desk in the final moments of a match.
Swatting involves submitting a false report to police to provoke a SWAT team response at a particular location.
When he returned to his stream, Bugha described the incident.
"Dude, they come in with guns," he said. "That's scary. What if I just got popped? Jesus Christ. The internet's fucking crazy."
"I was lucky because the one officer lives in our neighborhood [and recognized me]," he said.
According to ESPN, the Upper Pottsgrove Township Police received a call from a person impersonating Bugha. The caller claimed he had shot and killed his father and tied his mother up in the garage.
When police surrounded the Giersdorf home, they called the house. Bugha's father answered the phone, then came out the front door. The incident lasted about 30 minutes. The police believe the phone call originated from Europe.
A swatting incident instigated by Tyler Barriss led to the 2017 death of Andrew Finch. Barriss pleaded guilty to 51 federal charges related to fake calls and threats. He was sentenced to 20 years in prison in March.
Bugha rocketed to international fame July 28, when he won the Fortnite World Cup solos event.