Fortnite
Fortnitemares 2021: Everything We Know So Far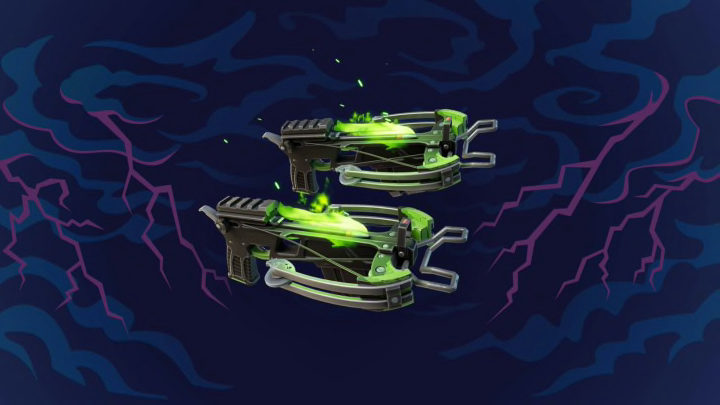 Dual Fiend Hunters in Fortnite / Credit to Epic Games
Here's everything we know so far about Fortnite's Fortnitemares 2021 Halloween event.
Fortnitemares is Fortnite's annual Halloween event which usually features new ghoulish cosmetics, challenges, and sometimes a map change. The Fortnitemares 2021 event runs from Oct. 5 through Nov.1 and focuses heavily on user-created content and consistent item shop releases throughout the event. This event is split into four weeks, each with its own content planned for release.
Fortnitemares 2021: Everything We Know So Far
Of course, new spooky-themed cosmetics are making their way to the item shop for the Fortnitemares 2021 event. The first character is Frankenstein which became available on Oct. 5. He will be joined by The Mummy later in the month as part of the Universal Monsters set of characters. Rick Grimes was added to Fortnite on Oct. 9 alongside other The Walking Dead characters that have been in the game previously.
Fortnites third Short Nite film festival has also been officially revealed to coincide with Fortnitemares. The film festival is called Fortnitemares and will be held in a user created movie theater where each short animated film will have its own theater. Alternatively they will be looped in the festival room.
A new weapon will also be featured in the Fortnitemares event. The Dual Fiend Hunters deal extra damage to Cube Monsters just as their predecessor the Fiend Hunter does, but its more modern design means they can be fired faster than the more cumbersome crossbow.