Top Games
Forza Horizon 5 Barn Find Locations Detailed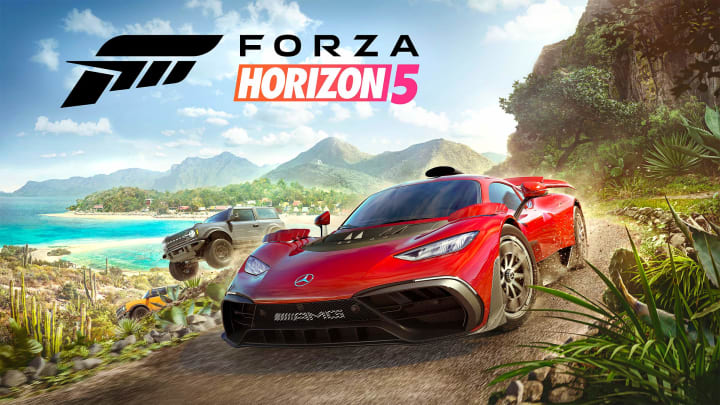 Photo by Xbox Game Studios
In Forza Horizon 5, you can look for the 14 Barn locations that each contain a rare car that you will not find anywhere else in the game.
These cars are known as "Barn Finds" due to the Barns being the only place in the game that you will find them.
Photo by Xbox Game Studios
Forza Horizon 5 Barn Find Locations Detailed
There are a total of 14 Barn locations across the world of Forza Horizon 5.
Here is how to get to all of them:
1968 Dodge Dart Hemi Super Stock
The Dart can be found in the Cordillera region in the middle of Teotihuacan and Granjas de Tapalpa.
1956 Ford F-100
This classic Ford can be found in the fields south of Tierra Prospera.
1973 Porsche 911 Carrera RS
This vintage Porsche can be found to the northwest of Colinas Aridas.
1973 BMW TURBO 2002
This classic BMW can be found in a barn to the west of Guanajuato.
1999 Dodge Viper GTS ACR
This American Muscle car can be found in a barn around the South-Central Gran Pantano Region.
1968 Ford Mustang GT 2+2 Flashback
This classic Mustang can be found to the Northwest of the Hotel Mirador Balderrama.
1967 Ford Racing Escort MK1
This vintage car can be found near the active volcano called La Grand Caldera.
1970 GMC Jimmy
This classic GMC can be found to the West of Cascadas de Agla Azul.
1991 Jaguar Sport XJR-15
To find this Jaguar, you need to go a little north of the Aerodromo en La Selva.
1968 Renault 4L Export
This French beast can be found west of the Gran Telescopio
Toyota #1 T100 Baja Truck
This can be found in the Baja California region near the edge of the map.
1963 Chevrolet Corvette
This Chevrolet can be found near a bridge in Los Jardines.
1959 Ferrari F40 Competizione
This Italian classic can be found near the beaches of Rivera Maya on the southeast portion of the map.
1962 Ferrari 250 GTO
This other Italian classic can be found to the east of Tierra Prospera.