Top Games
Forza Horizon 5 Goliath Glitch: Infinite Credits and Experience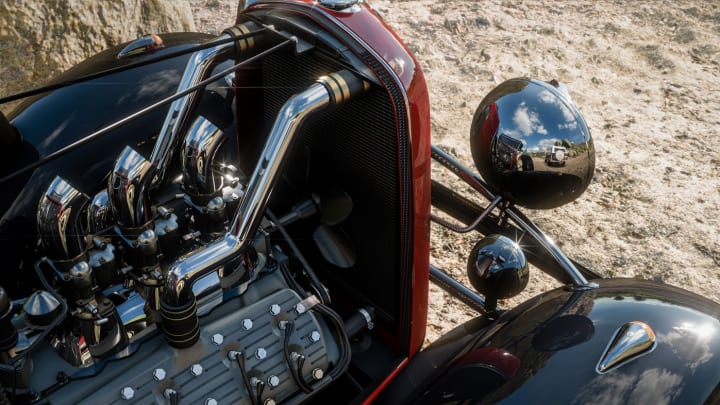 Forza Horizon 5 fans have discovered a way to earn an infinite amount of credits and experience points inside the game. / Playground Games. Xbox Game Studios
Forza Horizon 5 fans have discovered a way to earn an infinite amount of credits and experience points inside the game.
Fans of the latest release in the flagship racing franchise, Forza, have discovered a way to farm unlimited credits and experience points simply by playing one race. Nicknamed the "Goliath Glitch" due to the race where it is most commonly performed, following a particular set of steps has allowed some drivers to get ahead of the competition by leaps and bounds.
Here's what we know about the glitch.
Forza Horizon 5 Goliath Glitch Explained
While players are calling this a "glitch," it's actually closer to an exploit. There are no skirting of the mechanics or breaking any of the systems in the game. Instead, it simply takes advantage of options that were already available.
The glitch hinges on the Goliath race—the fourth part of the Horizon Festival Mexico Mainstage events. The race physically takes place on the eastern coast of the map along the Riviera Maya. From there, players will need to create their own blueprint for the event.
There are a specific set of rules that need to be toggled in order for the glitch to work. Players will have several options at their fingertips that are ripe for customization from the type of track to the number of competing cars and laps to win. This, combined with a bit of out-of-game ingenuity, is what makes the exploit work.
The driving settings will also need a brief adjustment. By allowing the brakes to be assisted and the steering left to "auto-steer," players will barely need to be by their controllers at all. Those who really want an extra boost can also up the difficulty of the other drivers on the track—which, if set correctly, there will be none of.
Some players have reported the above exploit works with any race. However, DBLTAP cannot confirm if truly any race can be exploited in the same way with the same results. We also recommend performing it with caution as, clearly, this isn't the way Forza Horizon 5 is meant to be played.
Additionally, players recommend fully upgrading the chosen vehicle ahead of performing the glitch. This will increase the multiplier it applies at the end of the race and, therefore, directly translate to more credits and experience.
It is currently unclear if Playground Games or Xbox Game Studios has taken notice of this exploit or has any plans to remove it in the upcoming hotfix patch.