Top Games
Forza Horizon 5 Temple of Quechula Location: Where to Find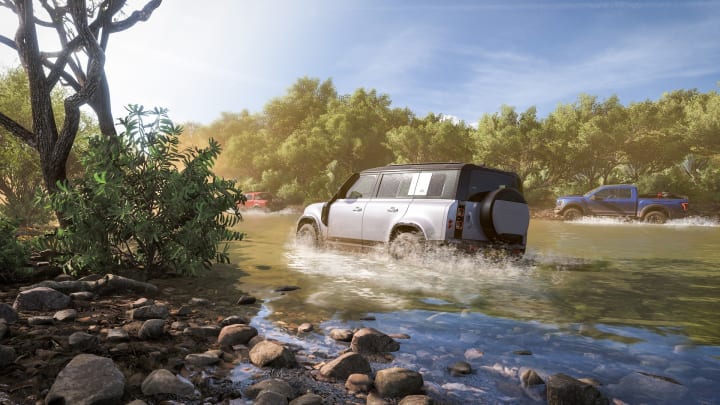 Here's a breakdown of where to find the Temple of Quechula in Forza Horizon 5. / Image courtesy of Playground Games
The Forza Horizon 5 Temple of Quechula location is one that many players are looking to find at the moment for a multitude of reasons.
For those looking to complete a number of Accolades and Missions, or simply discover and take photos of all of the game's real-life landmarks in-game, here's a breakdown of where to find the Temple of Quechula in Forza Horizon 5.
Forza Horizon 5 Temple of Quechula Location: Where to Find
The Temple of Quechula, also known as the Temple of Santiago in the Nezahualcoyotl Reservoir in Chiapas, Mexico, is an abandoned Roman Catholic church that is partially submerged in a river.
In Forza Horizon 5, the Temple of Quechula landmark can be found in the Cordillera lake area north of the Sierra Verde Dam.
In order to reach there, players should go north of where the Super7 entry location is on the map. Follow along this path and head northwest to find a piece of land that takes you close to the landmark and completes some of the Accolades.
From here, players should note that if they try to drive into the river, their cars will sink and the game will force them to respawn.
Others have pointed out that the Temple of Quechula is especially inaccessible by car during the wet season, in which case they had to get their drones out.
The Temple of Quechula landmark also has a 5,000 XP board sitting on top of it in-game. In order to reach it, players will need to locate the small raised dirt hill northwest of the Super7 entry location, gain enough speed, and then launch off it to hit the board on top of the temple.
For more on Forza Horizon 5, feel free to check out our coverage of the Nov. 17 patch notes, and our guide on how to unlock the Buenas Vistas Player House.