Four Cars Pull Into Fortnite in Joy Ride Update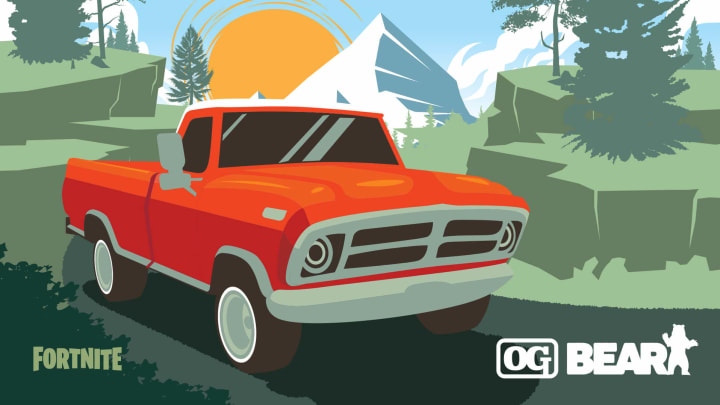 Four new Fortnite cars went live Wednesday as part of the game's new Joy Ride update.
The Fortnite vehicles run the gamut from standard sedan to semi-truck, each with their own poster and personality.
Fortnite Cars Released
The Islander Prevalent is the sedan in question, a red four-door described as "the spirit of responsibility." Its poster places it in something like Miami of the 1980s, with vibrant neon colors and palm trees in the background.
The Victory Motors Whiplash is a more aggressive racing vehicle. "It's not just a name. It's a warning," reads the Epic Games-created tagline.
The last two vehicles are trucks: the OG Bear, a classic red pickup truck, and the Titano Mudflap, a semi-truck without a payload.
All the vehicles come equipped with a radio playing music in-game, but require gasoline to run. Players can find gas at Gas Pumps, or use the throwable Gas Cans to refill their rides.
The four posters appeared in data mining at the end of June, but stats for the cars were available in the game files several days earlier. Epic Games teased the four vehicles in the two days leading up to the Joy Ride update.