Frostpunk Developer to Publish 'Deep, Morally Ambiguous' RPG Project Vitriol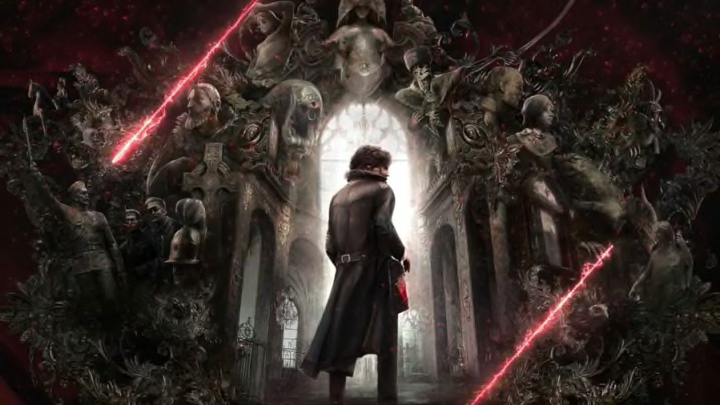 Project Vitriol is 11 Bit Studios' next publishing project. / Courtesy of Fool's Theory/11 Bit Studios
11 Bit Studios, the development studio behind This War of Mine and Frostpunk, announced Friday its next publishing partnership will focus on the "deep, morally ambiguous narrative-driven RPG" Project Vitriol, developed by Fool's Theory. 11 Bit will provide development support.
11 Bit says Project Vitriol is its External Development subdivisions biggest endeavor to date. The game takes place in early 20th century Warsaw, Poland, when the city was under the control of Russian imperialists.
"Our game is a deep, morally ambiguous narrative-driven RPG," said Fool's Theory CEO Jakub Rokosz in a statement. Rokusz is also Project Lead on the title. He says the game's real essence is "the esoteric side of reality, that dark part of the world that most of us don't see and are not aware of.
"But the darkness — it is there, lurking behind every corner. It watches us closely from the shadows, and whether we know it or not, takes its toll, making sure we're going to have a debt to pay."
Rokosz says the game's setting is "where reality, folklore, energy and mysticism met together in a melting pot," and that a global reveal for the game is slated for later this summer.
Friday's announcement arrives alongside the game's first teaser trailer and an 11 Bit Studios publisher sale on Steam. Roguelite shopkeep sim/dungeon crawler Moonlighter and narrative-focused action roguelite Children of Morta, developed by Digital Sun and Dead Mage respectively, will have their prices slashed during the sale.
11 Bit Studios' internal development team is working on the follow-up to Frostpunk; the studio revealed Frostpunk 2 as its next project last August. No official release date information has yet been revealed.