Call of Duty
Frustrating Warzone Gulag Glitch Ruins Winner Respawns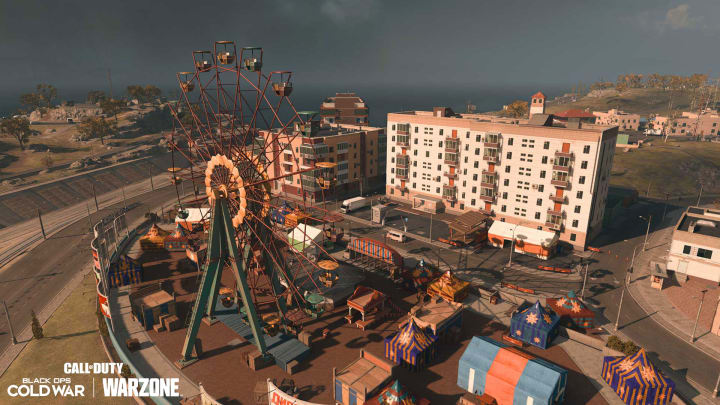 The only thing the Season 4 patch reloaded was a bunch of frustrating bugs—including this gulag glitch. / Activision
The only thing the Season 4 patch reloaded was a bunch of frustrating bugs—including this gulag glitch.
When players downloaded the mid-season Reloaded patch, they were expecting new weapons, operators, modes, and changes to the map. Unfortunately, more than a few blips and bugs managed to hitchhike their way through, as well. Currently, the most frustrating of these is the "gulag glitch" wasting players' hard work to win their matches.
Warzone Doesn't Care if You Won the Gulag
Essentially, the glitch drops gulag winners way beyond the boundary of the safe zone when they win. Most are too far off to reach safety and are forced to succumb to the toxic gas that drifts through Verdansk.
As Reddit user PureRockStarHD posted on the official Warzone subreddit board, after a hard-fought gulag victory, the game simply dropped them directly into the toxic gas without so much as a gas mask to help them reach safety. The player attempts to make a run toward the safe zone, but ultimately realizes it's not worth the stress and welcomes death.
"i legit got spawned in the zone," they wrote through the in-game text.
At this point some players seem distressed by the overwhelming amount of issues with the game. This sentiment has been seen on every social media platform the game is known on—from Facebook to Twitter. Whether it's old bugs, new bugs, or bugs caught in between, Warzone is notorious for its never ending infestation.
"Every hour I get on this subreddit, it's just another video of another bug. Why," user Phil_11111 wrote.
The post was published on Saturday, July 17. Since then, there has been no workaround discovered for the gulag spawn glitch nor is it clear exactly which parties are or could be affected. Raven Software and Activision have yet to address the problem at the time of writing.