Games Arriving on PC Game Pass April 2022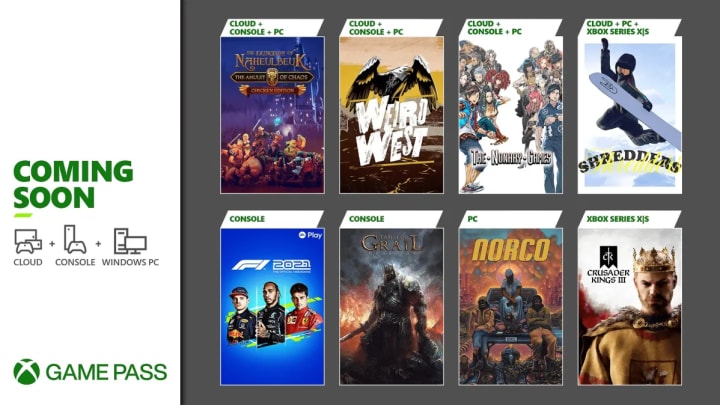 March provided plenty of free games for Xbox and PC Game pass subscribers. What's to come in April? / Microsoft
Now that we are officially in April, there should be plenty of new arrivals to PC Game Pass. Microsoft has already revealed one new game being added to the catalogue this month, and more should arrive in the coming weeks. 
Here's the confirmed games arriving on PC Game Pass in April 2022.
Games Arriving on PC Game Pass April 2022
Chinatown Detective Agency: April 7
Life is Strange: True Colors: April 12
Panzer Corps 2: April 12
The Dungeon of Naheulbeuk: April 12
Lost in Random: April 14
7 Days to Die: April 26
Research and Destroy: April 26
Bugsnax: April 28
Unsouled: April 28
According to Steam, Chinatown Detective Agency is a cybernoir point-and-click adventure blending stunning retro design with innovative mechanics. You play as Amira Darma, an ex-cop who has just opened her own detective agency. You can choose clients, travel around the world, and solve dangerous cases using real-world research and technology.
Upon the game's launch on April 7, the game will immediately be available on both the Xbox and PC Game Pass.
Other new additions to the PC Game Pass library include touching adventure game Life is Strange: True Colors, World War 2 strategy game Panzer Corps 2, tactical RPG The Dungeons of Naheulbeuk, and gothic action RPG Lost in Random.
As part of the service's mid-April update, games such as 7 Days to Die, Research and Destroy, Bugsnax, and Unsouled have been added to the line-up.