Games Leaving PC Game Pass Mid-February 2022 Update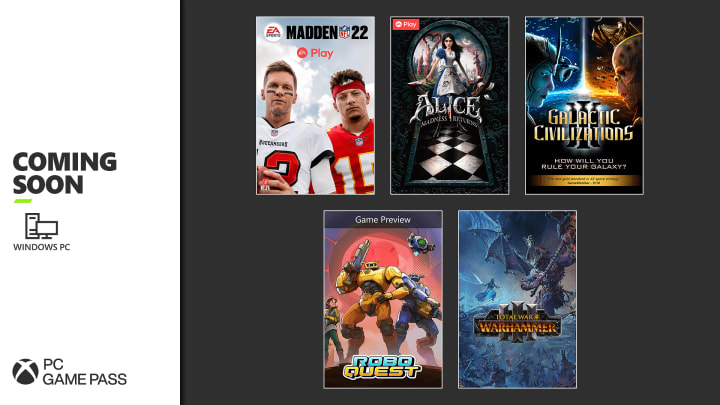 Photo by Microsoft
Games are on rotation for the PC Game Pass. Games typically leave at the middle and end of the month. Here's a look on what's leaving February 2022.
Games Leaving PC Game Pass Mid-February 2022 Update
On Feb. 15 the following games will be leaving the PC Game Pass:
Control
Code Vein
Project Winter
The Falconeer
Final Fantasy XII: The Zodiac Age
The Medium
On Feb. 28, Hypnospace Outlaw and Touhou Luna Nights will be leaving the Game Pass as well.
Additionally, Titanfall will be discontinued from all stores starting Mar. 1. Respawn Entertainment announced the discontinuation of all Titanfall sales in December 2021 but will keep Titanfall servers running for fans. Titanfall is available on console and PC platforms through EA Play.
Games on Game Pass come and go, and in this mid-February update, new games and perks are coming for PC players like Madden 22, Battlefield: Bad Company 2.
Game Pass members also get two months of Hulu ad-free. This only applies to new or eligible returning Hulu subscribers.