Top Games
GameStop to Launch NFT Marketplace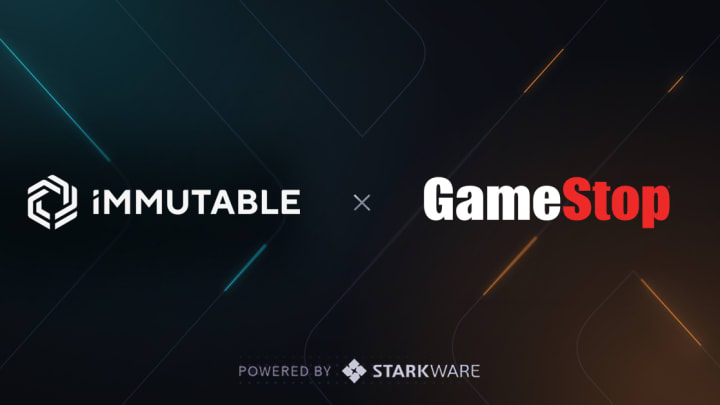 GameStop has announced its own NFT marketplace. / Photo courtesy of GameStop/Immutable
GameStop has announced plans to launch its own marketplace for NFTs, with a fund worth up to $100 million for game developers who use the platform.
The GameStop NFT marketplace is set to launch later this year. It was designed by Immutable, the company behind the NFT trading card game Gods Unchained, and built using the Immutable X platform, which is based on the Ethereum blockchain. Immutable X is supposed to reduce the energy consumption of minting on the Ethereum blockchain by combining hundreds of thousands of sale records into each transaction on the blockchain. Immutable also plans to implement carbon offsets.
GameStop's marketplace will benefit from Immutable's pre-existing partnerships, which will help populate the market. Most of the offerings on the platform will be in-game assets represented by blockchain tokens, from digital real estate to character skins.
GameStop has struggled for continuing relevance as game purchases have become increasingly digital. This NFT push is part of a larger move toward rebuilding the company's business away from brick-and-mortar retail.
So far, the reaction from gamers has been more muted than those provoked by past NFT announcements. Companies such as Ubisoft and Konami have faced massive blowback from players who complain about the scams, environmental impact and fundamental uselessness of NFTs, and some NFT projects have been abandoned altogether because of negative fan reception.