Genshin Impact's 'Mesmerizing Dream at Sea' Guide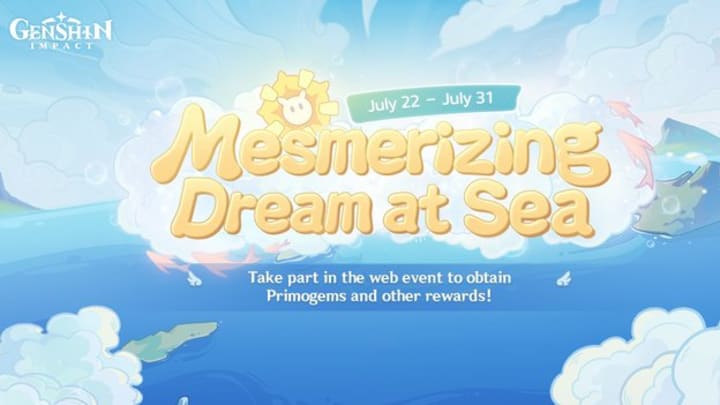 Courtesy of miHoYo
The Genshin Impact Mesmerizing Dream at Sea event is currently live. The event began on July 22 and will continue through July 31.
Genshin Impact, the massively successful open-world title, consistently runs new events to keep players returning to earn new in-game rewards. This time the event takes place in a summer dream world where players answer Genshin Impact questions. Mesmerizing Dream at Sea also doesn't technically take place inside of Genshin Impact. Instead, the whole thing occurs directly in a web browser, and you can find the link to it here.
Genshin Impact Mesmerizing Dream at Sea
Once you arrive at the website for the Mesmerizing Dream at Sea event, you will be prompted to enter your Genshin Impact login details. From there, you can take short quizzes in order to gain Primogems and other materials such as Hero's Wit and Mystic Enchantment Ore.
In addition to the quizzes, there are also other challenges for players to do over a three-day period. The first challenge sees players simply log into Genshin Impact for the day. The second challenge sees players complete two Daily Commissions. The final challenge isn't consistent but can include players having to mine three items.