German Superstar Mid Laner PowerOfEvil Joins TSM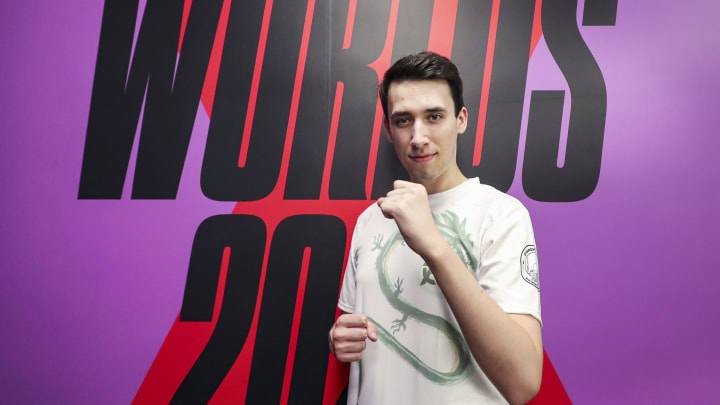 Tristan "PowerOfEvil" Schrage is officially joining Team SoloMid, the organization announced Saturday. After a fantastic year with FlyQuest, PowerOfEvil will fill in the spot left by Søren "Bjergsen" Bjerg, who takes up the role of head coach for Team SoloMid in 2021. In Team SoloMid's video announcement, PowerOfEvil said that his main goals are to win the LCS trophy for TSM and also to "show everyone that NA [in Worlds] can get out of Groups [stage]."
German Superstar Mid Laner PowerOfEvil Joins TSM
PowerOfEvil started his League of Legends career in 2013, moving around from smaller teams before eventually making it to the roster of big gaming houses such as Unicorns Of Love (2014-2015), Ninjas in Pyjamas (2014), Origen (2016), Misfits Gaming (2017), and OpTic Gaming (2018). He crossed the ocean to join CLG for the 2019 season before settling in with FlyQuest for 2020.
As one of the best mid laners in North America, he successfully led FlyQuest's squad to the LCS finals for the first time in the history of the organization in the 2020 Spring Playoffs before losing 0-3 to Cloud9. In Summer Playoffs, FlyQuest once again reached the top two, only to be defeated by Team SoloMid. In both splits, he was awarded 3rd All-Pro Team. PowerOfEvil and FlyQuest continued their journey in Worlds 2020. Despite not making it out of Groups, the team reached the top 12 and managed to best tournament favorite TOP Esports. In that particular match, PowerOfEvil's Azir went deathless with a final score of 3/0/10.
With the addition of PowerOfEvil to the team, Team SoloMid fills out another lane for 2021. The team has yet to announce who will take up the other lanes in its 2021 roster.