Top Games
GFUEL and Dead by Daylight Partnership Explained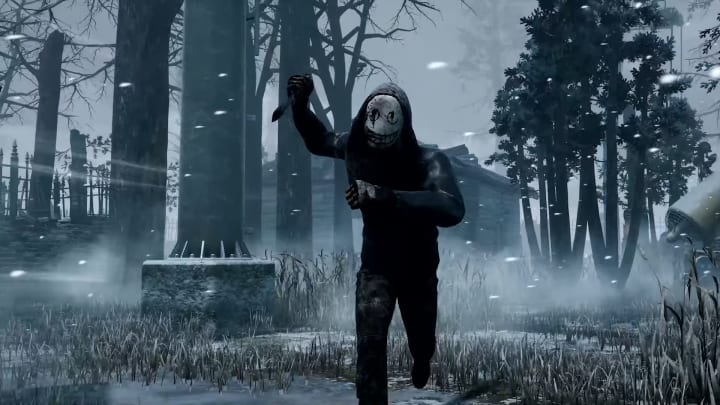 Behaviour Interactive
New merchandise is on its way with the GFUEL and Dead by Daylight partnership. Complete with a new drink flavor, a tin collector's box, and a reusable cup, the partnership is bringing fans of the game much to look forward to. Here's what you need to know.
"GFUEL is proud to partner with the Dead by Daylight team in coming up with a flavor that represents a horror game that is so much fun and filled with iconic characters," GFUEL's Founder and CEO, Cliff Morgan, stated in a blog post released on Wednesday. GFUEL, most well-known for its video game-inspired energy drinks, has previously partnered up with popular companies, such as Blizzard, Capcom, and Marvel Studios, for special themed flavors.
GFUEL and Dead by Daylight Partnership: What's Included
Included in the partnership is a new drink flavor called Liquid Lullaby, inspired by Dead by Daylight's popular killer, the Huntress. While the flavor is reminiscent of the taste of caramel apples, also included is a 16oz Shaker Cup with another killer, the Trapper, pictured on its front. Lastly, a tin lunchbox modeled after med-kits in the game is featured as a collector's item.
Shipping in Oct 2022, Dead by Daylight's Sales, Business Development, and Partnerships Director, Anh-Dao Nguyen hopes that these items will give fans "the chance to get a taste of the Killers' medicine, in a fearful flavour."
The Liquid Lullaby Collector's Box is currently available for preorder for $59.99.