Ghost of Tsushima Legends Co-Op Mode Announced for Fall Release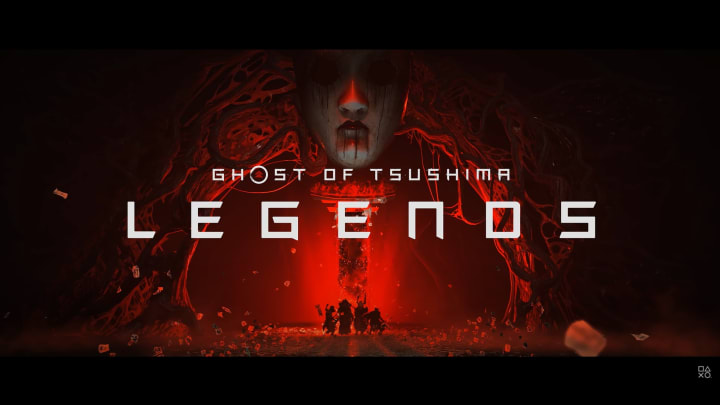 Ghost of Tsushima: Legends co-op mode announced for Fall 2020 / Sucker Punch Productions
Ghost of Tsushima: Legends is a free multiplayer add-on coming to Sucker Punch's popular PlayStation 4 exclusive.
Darren Bridges, Senior Game Designer at Sucker Punch Productions, announced that the company's smash-hit title Ghost of Tsushima will be getting a co-op mode this fall in a post on PlayStation's official blog on Aug. 17.
The mode will be called Ghost of Tsushima: Legends and is supposedly a brand new "online cooperative multiplayer" mode designed to bring fans together in the world and culture they've spent time exploring. Groups of players will soon have the opportunity to experience Tsushima in a whole new way.
Ghost of Tsushima Legends: Everything You Need to Know
Legends will not feature the fan-favorite samurai, Jin, or his story during the main plot of Ghost of Tsushima. Instead, it will tell the story of four other warriors of fantastical renown on the island. While the original game focuses on open-world exploration and breath-taking views, Legends "is haunting and fantastical, with locations and enemies inspired by Japanese folk tales and mythology," according to Bridges.
"We designed Legends to be an exclusively cooperative gameplay experience. You'll be able to partner up with friends or via online matchmaking and play Legends in groups," he wrote.
Players will be able to pick one out of four classes—Samurai, Hunter, Ronin, or Assassin—and then be entered into a match-making lobby to play a chain of co-op story-based missions with their team. These missions will slowly increase in difficulty, taking on the toughest enemies Tsushima has to offer as the group progresses.
Eventually, players will be able to take on the mythical Raid challenge that threatens their team with a "brutal, terrifying enemy" an in entirely new realm.
Bridges went on to say that more information about Legends will be forthcoming.
Ghost of Tsushima: Legends will be available as a free download for all those who already own Sucker Punch's Ghost of Tsushima for the PS4.