Ghost of Tsushima Mythic Tales: Full List of Available Quests and Rewards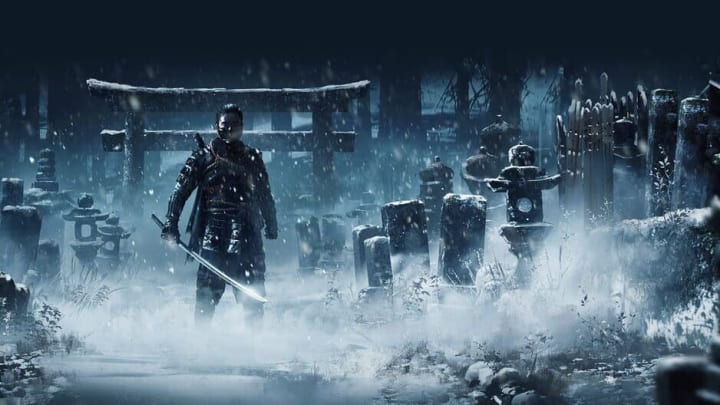 There are a total of seven Mythic Tales in Ghost of Tsushima. / Photo by Sucker Punch
Ghost of Tsushima Mythic Tales are special quests or missions that help players along the way as they set out to rid Tsushima Island of Khotun Khan's forces.
Fans of video games franchises such as The Legend of Zelda, The Witcher, Batman Arkham and more should find similarities in those with Ghost of Tsushima. The game's open world, set in late 13th century Feudal Japan, has been praised as being one of the best ever. The visuals, combined with the game's in-depth Photo Mode, combine for endless creativity.
As players go through the story, they'll come across Mythic Tales. These quests will help Jin Sakai unlock new items, abilities and more.
Ghost of Tsushima Mythic Tales: Full List of Available Quests and Rewards
Here's a list of the Mythic Quests and appropriate rewards in Ghost of Tsushima:
Act 1
The Heavenly Strike - Unlocks Heavenly Strike ability
The Legend of Tadayori - Unlocks Tadayori's Armor
The Curse of Uchitsune - Unlocks Longbow (Uchitsune's bow)
Act 2
The Unbreakable Gosaku - Unlocks Gosaku's Armor
The Spirit of Yarikawa's Vengeance - Unlocks Dance of Wrath ability
The Six Blades of Kojiro - Unlocks Kensei's Armor
Act 3
The Undying Flame - Unlocks Way of the Flame
Mythic Tales will make the rest of the game quite easier as the abilities, armor and weapons will increase Jin's strength.
Ghost of Tsushima is available now exclusively on PlayStation 4.