Gingerbread Bastion Overwatch 2: How to Get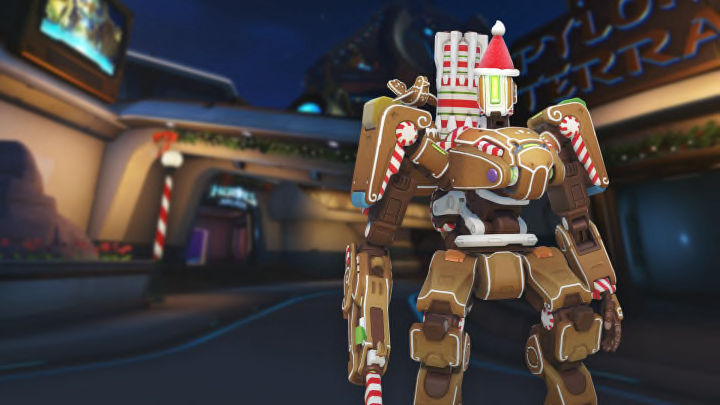 "Log in and grab yours before Jan. 2!" / Blizzard Entertainment
In light of the holidays, Blizzard announced that it will be giving Overwatch 2 players an all-new Legendary Gingerbread Bastion skin to buy for a single Overwatch Coin.
Here's a breakdown of how to claim the Legendary Gingerbread Bastion skin offer in Overwatch 2.
Gingerbread Bastion Overwatch 2: How to Claim
To get the all-new Legendary Gingerbread Bastion skin, players simply need to head over to the in-game Store in Overwatch 2 and purchase it for one Overwatch Coin before Jan. 2, 2023.
It is a bit odd that Blizzard didn't decide to just release it for free, but it hopefully shouldn't be too much of an ask for most players to cough up the coin.
With the transition to a free-to-play model and the removal of Loot Boxes in Overwatch 2, Blizzard notoriously introduced a new premium currency, Overwatch Coins, which have effectively replaced the now-obsolete Legacy Credits as the trading chips for seasonal cosmetics, as well as the battle pass.
While the main source of obtaining Overwatch Coins is simply buying them, players are also able to earn them for free in modest amounts by completing weekly challenges, as well as by redeeming Microsoft Reward Points.
Ultimately, players interested in claiming the gift should be sure to do so before the offer expires. Additionally, Overwatch 2 is also having another promotion with its Winter Wonderland 2022 event where all those who simply log into the game before Jan 4 will receive a "Festive Wreath" weapon charm and a "2023" player icon.