Give Back Bundle Valorant Results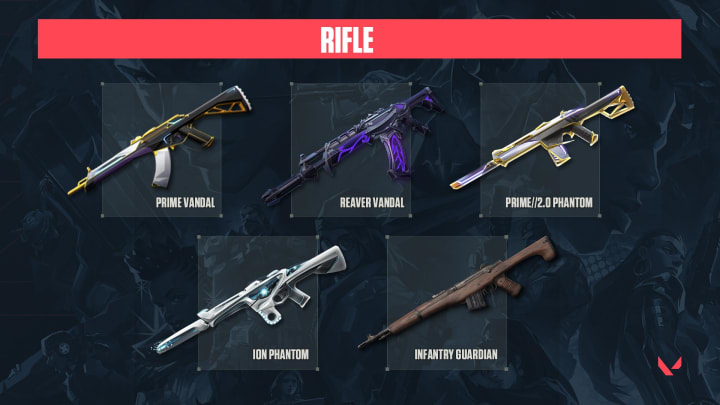 The Give Back Bundle is allowing players to pick their favorite skins, and help donate to charity. / Photo by Riot Games
Valorant announced the Give Back Bundle as a part of the celebration events for the game's first anniversary since launch, and instead of the typical skin bundle, players had some say. Players were able to vote on which skins would be included in the charity bundle, and gave the community a slew of fan-favorites to pick from, including the Reaver Sheriff, Prime Vandal, Ion Operator, and other notable skins that players got to choose from. The winners in each of the Sidearm, SMG, Assault Rifle, and Sniper/Machine Gun section will be a part of the Give Back Bundle. So, which skins got picked by fans?
Give Back Bundle Valorant Results
As of yet, the results for the Give Back Bundle haven't been fully tallied. Voting ended June 7, and according to the anniversary blog post, the winning skins will be announced on June 16, allowing enough time for thousands of votes to be tallied and ensure a fair voting process. So until then, players who are excited to see the selected skins will just have to wait.
The proceeds of the Give Back Bundle will be donated to the Riot Games Social Impact Fund, allowing those who purchase the bundle to be able to give to people in need, while scoring some neat skins. The price for the Give Back Bundle hasn't been announced quiet yet either, but for more information, check out our article detailing more information about the bundle. Of course, if players are excited about the Give Back Bundle and the other Year 1 Events, more information about Episode 3 and the future of Valorant will be revealed right after the celebration concludes.